Hyderabad: Two more people from Telangana have been suspected for coronavirus on March 4. According to the Health Medical and Family Welfare Department of Telangana government, the two patients have been kept under observation in the isolation ward at Gandhi hospital, Hyderabad.
Nodal officer of coronavirus in Telangana, G Srinivas Rao said that the samples of the two suspected patients have been sent to Pune Virology Institute for retesting. "The tests from Gandhi show that these are borderline cases. However, we can confirm the cases only after the results from Pune come tomorrow morning," he said.
Meanwhile, the reports of 45 corona suspects who were examined yesterday at Gandhi's hospital came back negative.
"We have sent two more samples to the Virology Lab, Pune. Their results will come tomorrow," the nodal officer said.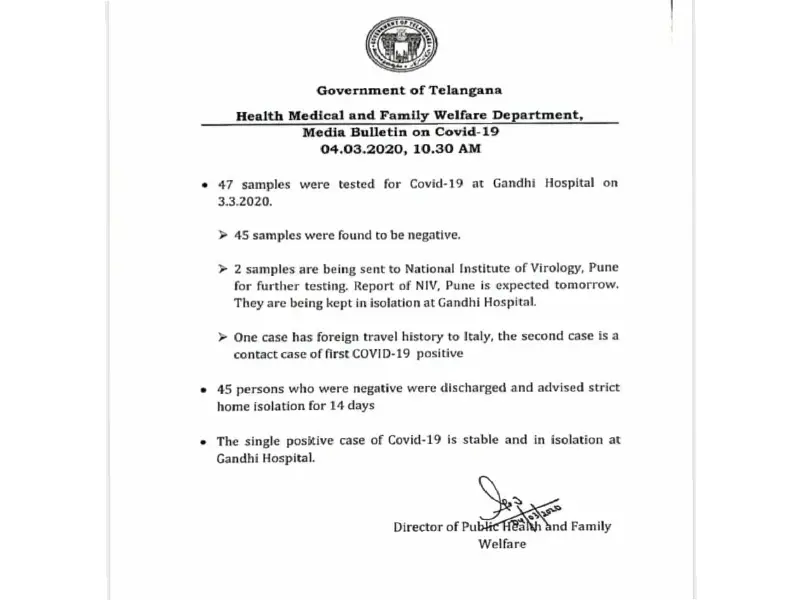 The officer said that one of them had a travel history from Italy and the other is in direct contact with the first COVID-19 positive person.
The 45 people who were tested negative have been discharged from Gandhi hospital. The health department has however suggested them to stay in home isolation.