Two Osmania docs get re-infected with Covid-19, staff complain lack of space to don and doff PPEs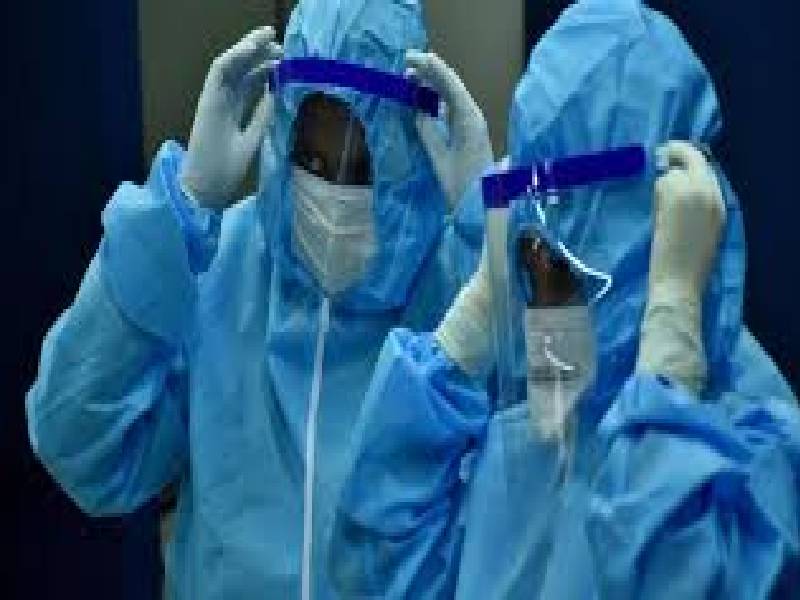 Hyderabad: At a time when Covid-19 cases are increasing by the day in Hyderabad, the safety of the doctors and medical infrastructure are the concern of the hour. Recently, two doctors at Osmania General Hospital got re-infected with COVID.
The WHO had issued guidelines for donning and doffing of personal protective equipment (PPEs) by the medical staff but doctors at Osmania General Hospital and Niloufer Hospital, which is affiliated to Osmania General Hospital, do not have separate space where they can don and doff the PPEs.
The doctors at Niloufer Hospital are complaining about lack of space where they can wear and take off the PPEs. "We can wear the PPE kit in our duty room, that's not the problem but we need a separate space to dump the PPE kit. PPE gets infected when we see the patients. It becomes a source of infection to other patients," says Dr Kadali Umanagendra Vishnu, a PG doctor at Niloufer Hospital and president of Telangana Junior Doctors Association.
The administration is saying they are understanding the problem and looking for an arrangement. "We are arranging for the donning and doffing space. It has been sanctioned," said Dr Raj Kumar, RMO OGH.
The doctors are also complaining about the restroom in OGH. "During the night shift, we can't take rest after wearing the PPE kit. There are no proper washrooms. It becomes really difficult for the female doctors," pointed out Dr Vishnu.
The doctors are complaining that even when 30-40 doctors are working per day, the basic services which they require are not being arranged. Recently, two doctors got re-infected with the virus after joining the duty.
"Doctors deal with patients having a respiratory infection. Those two doctors came after quarantine and they contracted the virus. Thousands of patients come here daily and for the safety of doctors, we need to have resources in which area we are lagging behind. Everyone is at risk and the damage is also too high," said Dr Vishnu.
"After recovering from the virus, if you are working in the same area, the virus will be there. Despite wearing PPEs, we are contracting the virus. Once we recover from the infection, the body will have antibodies against the virus but we are trying to find how the doctors got infected again," said Dr Raj Kumar.
In every hospital, doctors are being overburdened with many patients. The doctors at OGH have to deal both with the COVID as well as non-COVID patients which makes them more vulnerable.