Hyderabad: In an unforgettable gesture, the UAE government waived off Dh500,000 ( Rs 99.92 lakhs) overstay fine imposed against a Telangana man and repatriated him on his 47th birthday. The man reached Hyderabad on 14th of September and re-united and has been placed under quarantine.
Lendi Pothugonda Medi, a native of Pedapally, Nizamabad left for UAE in 2007 on a visit visa , leaving behind his wife and daughter. He lived in Dubai without a passport and other valid documents, as the agent had abandoned him. As the years passed, his overstay invited a fine to the tune of Rs Dh500,000.
However, his reunion with family came 13 years later and was possible following the help from the Indian Consulate in Dubai. The man's repatriation is part of the on-going initiative of the UAE government to exempt visa violations from over stay.
Things started to move when the helpless migrant worker approached the Consulate in 2019 where he happened to meet Mr T. R Sriniwas, a social worker and chairman of Gulf Coordination Committee, BJP.
Speaking to Newsmeter Sriniwas said,"The man's passport was taken away his Khalif years ago, all that he had was his voter ID car. The entire episode of getting Pothugonda Medi back to Telangana is no less than a Bollywood script. When I met him at the Consulate in Dubai, he was emotionally drained and was fretting for his family. His helplessness moved me. An SOS call was issued by me on social media, resulting in tracing his family in Nizamabad.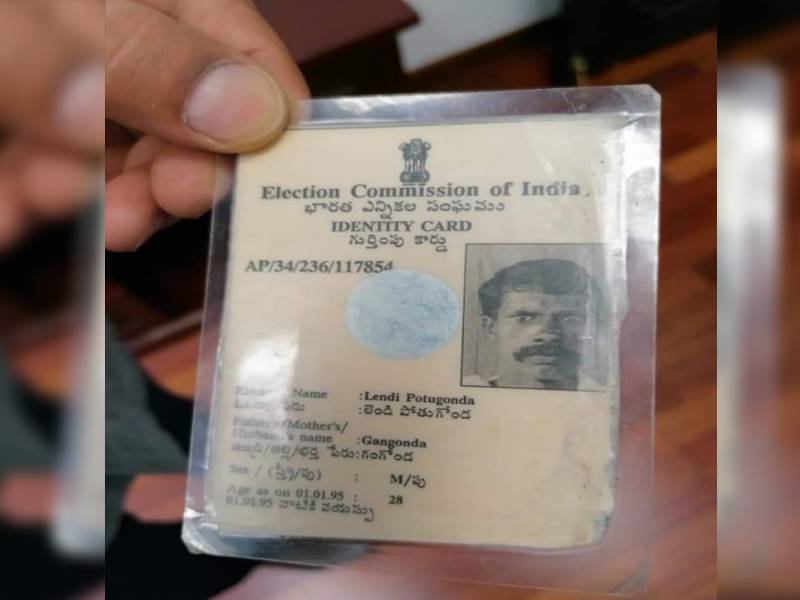 He further added, "But the major hurdle was, his name was printed in four different ways on valid identification documents. Nizamabad MP Arvind Dharmapuri's office took the issue forward by verifying his credentials back home and issued a letter to Indian consulate - DUBAI , officially requesting for help"
The letter helped the man fetch a free emergency document (EC), which is a one way travel documents for those living in the UAE without documents. "A new passport was made, all the existing procedures were fastened and the man reached Hyderabad on 14th September", Srinivas added.
The exemption is applicable to all those who are in the UAE and visas have either expired or cancelled before March 1, 2020. This is applicable for both residents and visitors who violated visa rules, they have time till November 17 to leave the country with no fines and no entry ban, reports the Gulfnews.