The cost of the ventilator is expected to be between Rs 65,000 and 1,00,000.
The ventilator is being designed to meet the respiratory needs of acute COVID-19 cases
Hyderabad: Two alumni of the University of Hyderabad (UoH) are developing a low cost ventilator that can be used in the current COVID-19 crisis situation. Venkata Rahul S and Rajnikanth Sabnekar are the two alumnus who are closely working with M/s. T Works to develop a low cost ventilator.
Mr. Venkata Rahul S studied M.Sc Electronics from the school of physics in 1998 and founded ConserVision Technologies, the company involved in this effort. Meanwhile, Rajnikanth Sabnekar, is an M. Tech in Computer Science (2014- 2016) from the UoH.
ConserVision is incubated at the Technology Incubation and Development of Entrepreneurship (TIDE) at UoH, and works on Energy Management Products, leveraging the Internet of things.
"The ventilator is being designed to meet the respiratory needs of acute COVID-19 cases. The prototype is a BVM based device but is now being expanded to support various modes (SVIM and CVM) and to be used with oxygen supply cylinders or hospital supply lines," the developers said.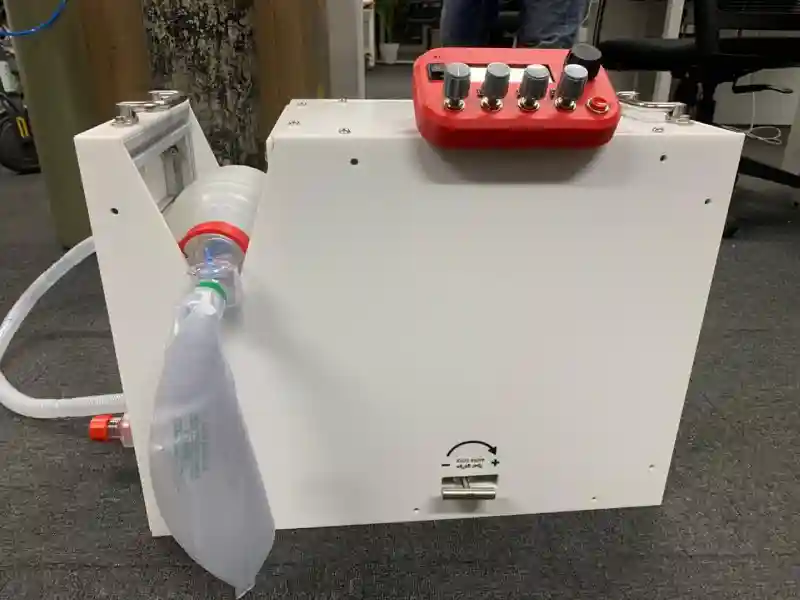 In March, a faculty from the Department of Bio-Chemistry in the University of Hyderabad had come up with potential vaccine candidates against the novel coronavirus. The vaccine, called T cell epitopes, are to be tested against all the structural and non-structural proteins of novel coronavirus (2019-nCoV).
Dr. Seema Mishra had designed this potential vaccine using the immunoinformatics approach in order to provide putative promiscuous epitopes with the help of genome-wide screening of the novel coronavirus genome. An interesting observation put forth by her study reveals that the usual vaccination strategy applied using proteins of nCoV may not be applicable across the entire population.
"An interesting observation from this study is that surface (spike) and membrane proteins of nCoV provide with very less number of promiscuous epitopes with high degree of unique epitopes across alleles. This shows that these proteins may be less immunologic and the vaccination strategy using these proteins may not work at entire population level across continents," says her study.