Hyderabad: No more waiting for the stroll along the pathway inside the park. The Government of Telangana on September 25 announced that all urban forest parks will reopen from Saturday.
The government on Friday clarified that the parks belonging to Local Bodies and Forest Department are not covered under the prohibited list of activities which the government ordered on August 31.
"The principal Chief Conservator of Forests, Commissioner, Panchayat Raj & Rural development and Municipal Commissioners shall take appropriate action accordingly," said Somesh Kumar, Chief Secretary to Government of Telangana said in its order.
After the order, KBR national park will also open from Saturday.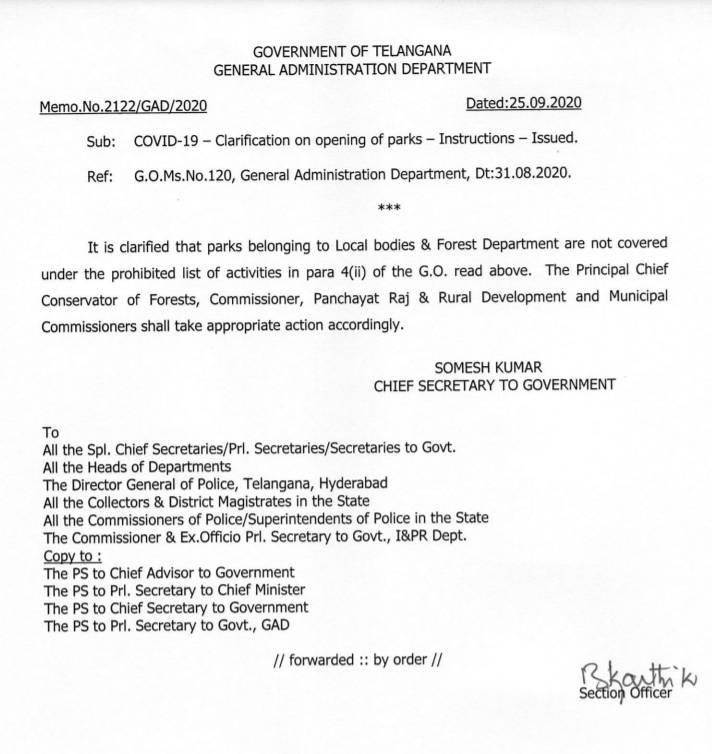 Six months after the lockdown and even after subsequent unlocking of restrictions, public parks in Hyderabad remained shut. Urban forest