Hyderabad: A part of the Jubilee Hills road caved in on 18th September morning resulting in officials barricading the junction en-route. This happened hours after Hyderabad received heavy rainfall on Thursday evening.
Timely intervention of West zone Traffic and law and order police resulted in traffic diversion and no casualties were reported. However a truck has a narrow escape, the incident was captured on cameras.
A part of the road caved in the west zone of #Hyderabad. Civic authorities have been roped in to access the damage, while the traffic has been temporarily diverted.

Hyderabad received intense spell in the last 48 hours. pic.twitter.com/jsx6GLEgi4

— NewsMeter (@NewsMeter_In) September 18, 2020
[amp-tweet tweetid="https://twitter.com/NewsMeter_In/status/1306842706296012800"]
It is pertinent to mention that, this is the second road that has caved-in in the last two days. Earlier, part of the Kushaiguda s.
GHMC has spent Rs 5,043. 26 on roads, including land acquisition.According to the records, since the new state was carved out, the government allocated Rs 67,035. 16 crore to various departments. Of the total, a large share of Rs 32,532.87 crore went to GHMC, the highest any department received, followed by Rs 17,290. 31 crore towards Hyderabad Metro Rail and Rs 9,764 to water and sewerage department.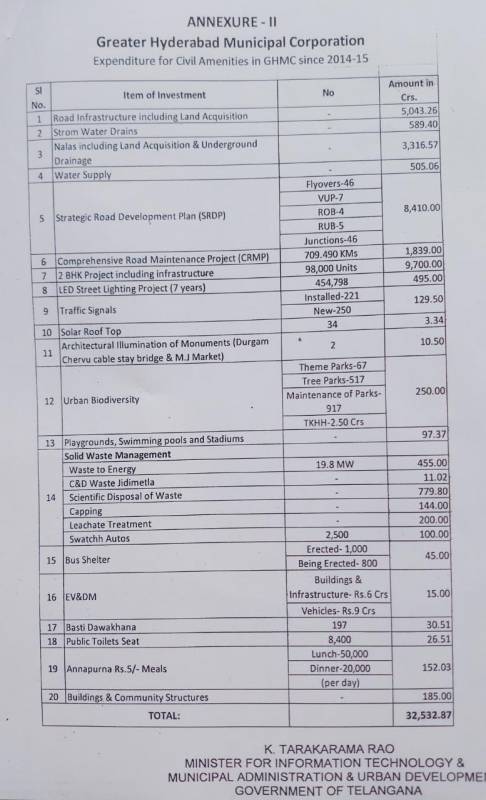 The GHMC, out of the Rs 32,532 crore funds received, spent Rs 1,839 crore on the road maintenance project (CRMP).