Vijayawada: The Krishna district collector, on 14 August, revoked Ramesh Hospital's status as category A COVID-19 hospital after a fire at Swarna Palace Hotel, the hospital's makeshift COVID care centre, left 10 patients dead and over 18 others injured in Vijayawada.
The district collector, A. Md. Imtiaz, said a five-member committee under the chairmanship of joint collector (health and developments) was formed to conduct a detailed inquiry into the incident. The committee, in its report, said the hospital had not taken the necessary precautions while operating the COVID care centre. Also, it was treating patients in the Metropolitan and M5 hotels without any permission and was collecting exorbitant fees from them.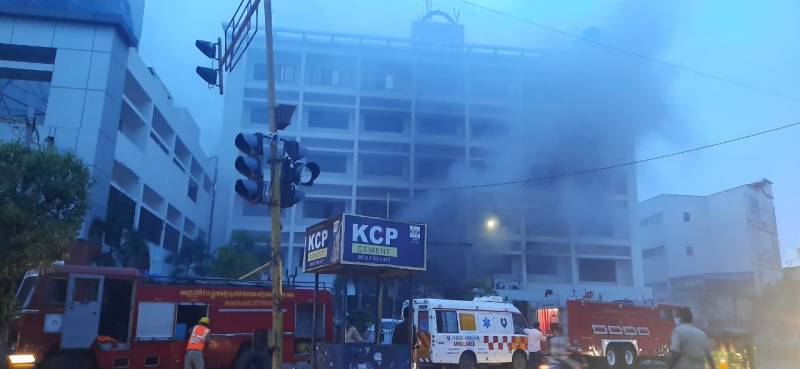 Following the report, the district collector revoked Ramesh Hospital's status of a COVID-hospital and asked it not to admit any patients.
Meanwhile, the Vijayawada city commissioner of police, B. Sreenivasulu, said eight special teams have been formed to arrest the managing director of the hospital, Dr. Pothineni Ramesh Babu, who is reportedly absconding. The police said that Ramesh Babu has been missing since the news of the fire at Swarna Palace broke. They are also on the lookout for the owner of Swarna Palace Hotel, Mutthavarapu Srinivas Rao.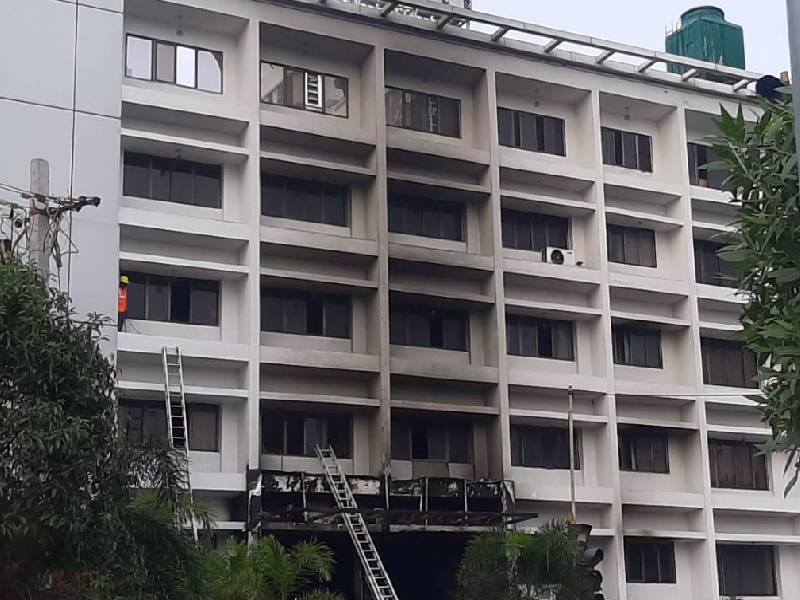 The police said they have intensified their investigation and have issued notices to Dr. Ramesh Babu and others. Three staff members of the hospital have already been arrested in connection with the incident.