Vijayawada : Expressing condolences on the incident, Chief Minister YS Jagan Mohan Reddy announced an ex- gratia amount of 50 lakh rupees for the kin of those who died in the fire mishap at the Vijayawada's Swarna Palace Hotel on Sunday, August 9th.
Ten casualties were reported in the fire that broke out at the hotel, which was being leased as a Covid-care center by the Ramesh Hospital. Two have been severely injured, and are undergoing treatment.
Chief Minister Jagan Mohan Reddy asked the officials to take immediate steps to provide better medical care to injured patients in the incident. Further, the government announced that the kin of every patient who lost their lives in the incident, will be getting a compensation of 50 lakh rupees each.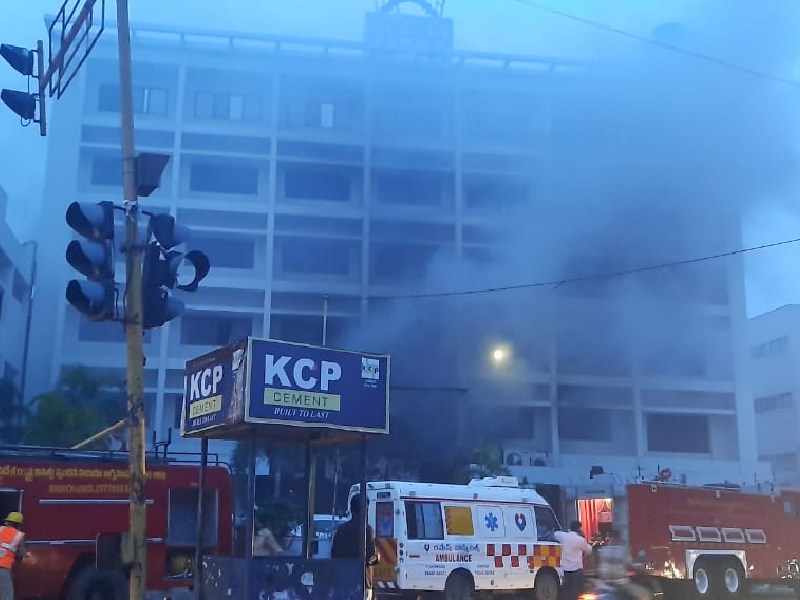 The Chief Minister directed the police and fire service personnel to investigate into the incident and submit a comprehensive report on the reasons behind the grave mishap.
Prime Minister Narendra Modi also expressed his condolences over the incident, and he spoke to Chief Minister YS Jaganmohan Reddy over the phone.
The PM also expressed his condolences on his official Twitter account.
The fire, which broke out at 4.30 am on the first floor of the multi-storied hotel, quickly spread to the second floor too. Vijayawada Police Commissioner B Srinivasulu said that the electrical short- circuit might have the reason for the fire mishap. The incident took place when the patients were asleep.
#Breaking: AP State Disaster Response and Fire Services Department Director K Jayaram Naik said that Swarna Palace hotel has violated fire safety rules. "The alarm Bell didn't ring at the time of the accident and and there is delay in opening back door. pic.twitter.com/2b1FeMHYMz

— NewsMeter (@NewsMeter_In) August 9, 2020