Vijayawada Police have booked a criminal case against Dr Ramesh Hospital and Swarna Palace hotel management following the major fire accident that claimed the lives of 10 COVID suspects. This is the second fire incident occurred in a  COVID care center in a span of two weeks.
Following a complaint lodge by the Tahsildar , Vijayawada police registered a case under 304 (II), 308 r/w 34 of the Indian Penal Code, against the management.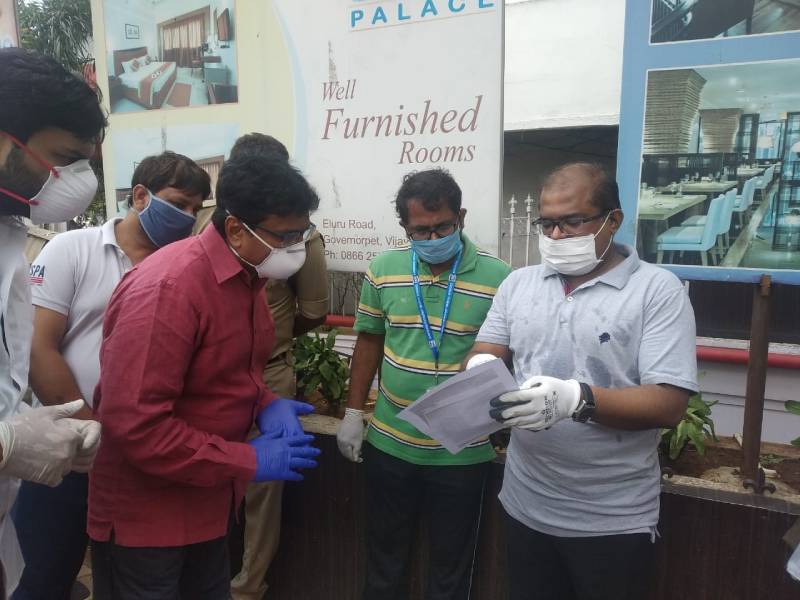 According to the complainant, Ramesh Hospital Vijayawada signed an MoU with Swarna Palace Hotel to operate a COVID-19 facility on paid basis. " It appears that the management of the hotel and Ramesh Hospital had known that there are electrical defects in the lodge, and as rectification of defects involved huge amount, they avoided repairing it. Knowing that the fact that if the defects were not rectified, there is a possibility of an accident, they opened the COVID facility center'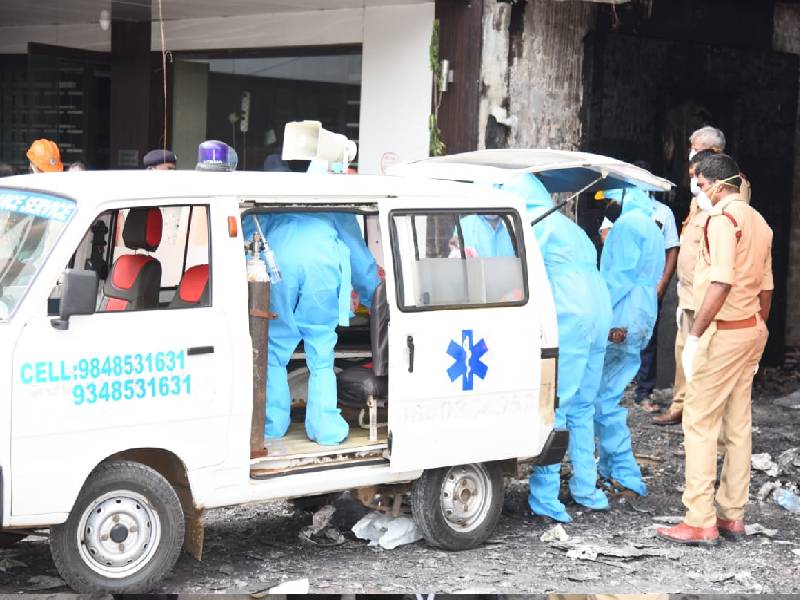 On Sunday wee hours at about 5 PM, short circuit was reported in the hospital resulting in the death of eleven people and 20 other injured. The management of Swarna Palace Hotel and Ramesh Hospital knowing about the defect continue to operate the COVID treatment center which resulted in the death of COVID patients' said the Tahsildar.
Four patients missing from Swarna Palace Hotel
The whereabouts of four patients undergoing treatment in the hotel-turned- Covid Care Centre, Swarna Palace Hotel, where the fire mishap occurred in Vijayawada on Sunday morning, are not known yet. Ramesh Hospital was using Hotel Swarna Palace as Covid Care Centre and provided accommodation to 30 patients in it. Over 10 hospital staff were also present in the five-storied building, providing services to the patients.
A few patients reportedly jumped from the first floor of the building to escape from the fire. However, the whereabouts of the remaining four Covid-19 suspects in the hotel is still not known. The family members of the missing patients are worried and have begun searching for them in the hospital.