Vijayawada: On Sunday, 9th August, at least ten patients were feared killed when a fire broke out at a private COVID-19 care centre, Swarna Palace Hotel, on Eluru Road in Vijayawada in the early hours of Sunday. A complaint lodged by the Tahsildar, Vijayawada police registered a case under 304 (II), 308 r/w 34 of the Indian Penal Code, against the management of Swarna Palace and Ramesh Hospital.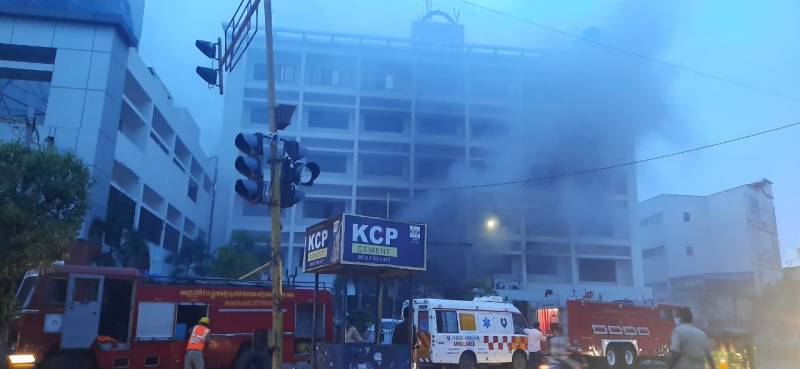 Sujatha, a 42-year-old woman who survived the fire mishap at the COVID Care Centre in Vijayawada, said, "At 10 am, I have been shifted to M5 Hotel in the city. At 5 am, I woke up as I began choking and found that my room was engulfed in smoke. In the haze, I headed to the door and tried to open it but found it was locked. I could not breathe and soon, tried to open the window but found it was too hard for me to at least slide it. I began fearing for my life and started thinking if I will be able to get out of the place. I could hear the elderly people admitted beside my room screaming for help as they were not able to breathe. After around 15-20 minutes, the fire personnel broke open the window of my room and I climbed out of the window, gasping for breath till the rescue team took me down with the help of a rope and ladder. It was a horrific experience and I did not expect that I would be able to come out alive," she said.
I was admitted to Swarna Palace just hours before the mishap. I could neither open the door nor the window. I saw many people jumping off from the first and second floors in a desperate attempt to save their lives. I am lucky that I could come out alive. The staff of this hotel told me that 11 people died in the mishap," she added.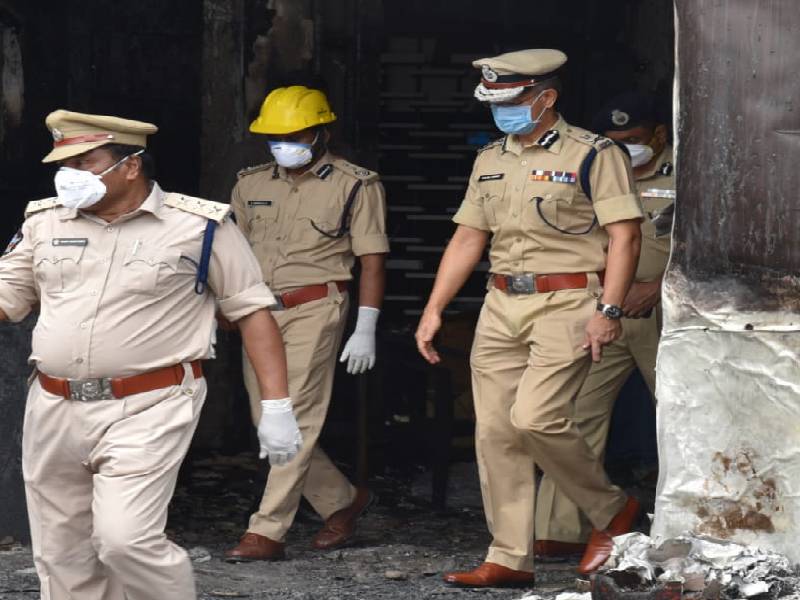 "I felt some difficulty in breathing and woke up only to find my room filled with thick smoke. I saw on my phone and the time was 3:40 am. Still panting for breath, I broke open the glass window and jumped into the corridor for safety. I don't understand how could the management of Ramesh Hospital be so irresponsible and shift us to Swarna Palace where there is no safety, in case of a mishap. Seeing flames in the building, I called up the police and the fire personnel for rescue. I am thankful for the fire fighting personnel and police for rescuing me," said Pavan Sai Kishan, another survivor of the accident.