Lockdown violators will be taken straight to quarantine center for 14 days : Vizag cops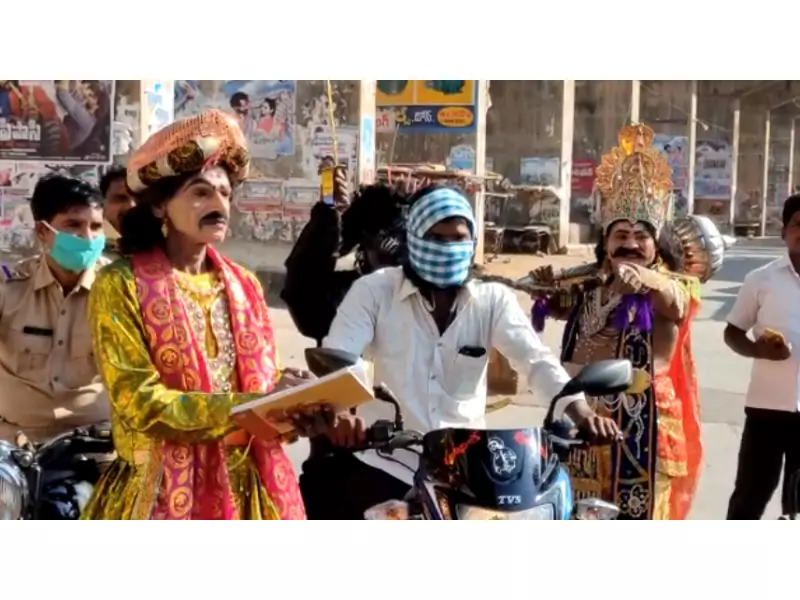 Visakhapatnam, April 20: Violators beware! Next time you defy lockdown, you will land in a quarantine center. Vizag city police have started sending lockdown violators to shelters or quarantine centers for 14 days to prevent people from roaming unnecessary.
This followed the sudden rush of people in the city after rumors about the relaxation in lockdown spread on Monday. They were ignorant of the guidelines issued by the central and state governments. Police chased them back to their homes.
Deputy Commissioner of Police (Law and Order) S Ranga Reddy blamed social media for spreading fake news. "Taking the news seriously, people came out in large numbers. We had a hard time convincing them,'' he said.
Police are rather imposing more restrictions after a person was tested positive after a gap of 13 days.
"To instill discipline among people, we started sending people either to shelters or quarantine centers for 14 days,'' Reddy said.
The DCP said police found 20 educated adults at the VMRDA Health Arena near Kailasagiri Hill in Vizag city walking in the park on Sunday. They were all aware of the guidelines and the seriousness of the situation. When they were questioned they began arguing with the police, he said.
Police later shifted them to quarantine center where they would remain for 14 days, the DCP said.
Vizag has reported 21 coronavirus cases and so far 18 people recovered from the virus and discharged from the hospital