Highlights
The video circulating on WhatsApp is from Maharashtra where the incident took place in 2016
Hyderabad: A video is being circulated on WhatsApp, stating that a fire accident occurred at the firecracker stalls at the Sardar Patel Stadium, SR & BGNR College Khammam during Diwali.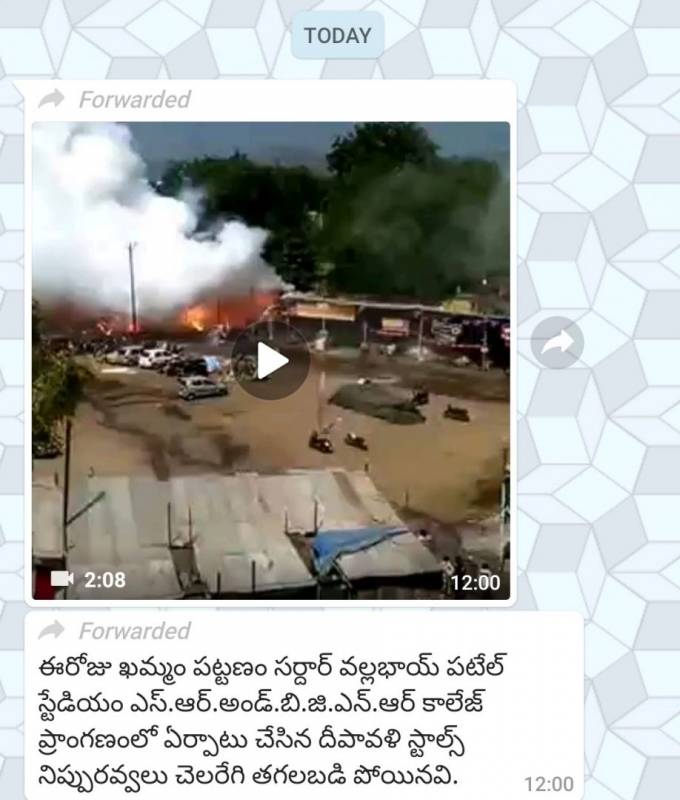 The video shows a major fire in which firecrackers are bursting, and cracker shops are burning in the fire. The video is also uploaded on YouTube under the title Khammam firecrackers shop burn
Fact check:
Using the Invid tool in Google chrome, different screenshots of the video were extracted. The reverse image search with keywords, "firecracker stall accident" resulted in various YouTube videos. NewsMeter found that the results go back to October 29, 2016, when a massive fire accident occurred at the firecracker stalls in Aurangabad, Maharashtra.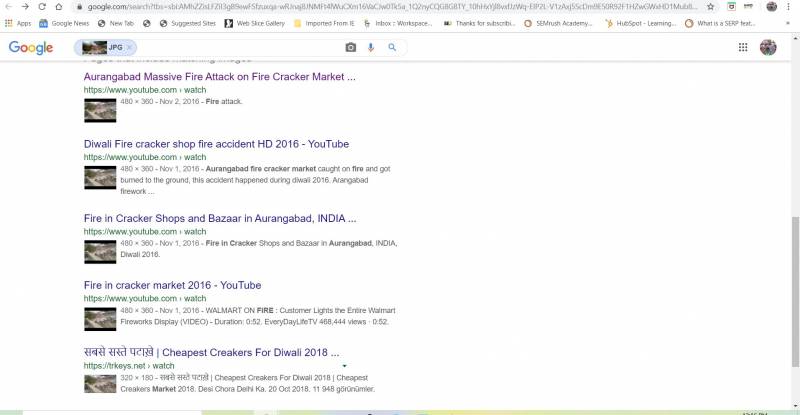 This accident has been reported in various newspapers like The Hindu, New Indian Express etc.
http://www.newindianexpress.com/nation/2016/oct/29/watch-fire-in-aurangabad-engulfs-150-firecracker-stalls-into-flames-1533088.html
According to the reports, the blaze started at around 11.45 am on October 29, 2016, in the market set up on the occasion of Diwali in Aurangabad. Over 150 cracker stalls went up in flames, while 40 vehicles, mostly two-wheelers, parked in and around the ground were also gutted.
The video circulating on WhatsApp is not from Khammam, Telangana and is not of the present year either.
Claim: Fire accident at cracker stall in Khammam, Telangana
Claims by: WhatsApp and YouTube
Fact Check: No, this video is not from Khammam, Telangana and not from 2019. The footage from a fire accident that occurred in 2016 in the cracker stalls of Aurangabad, Maharashtra. The above claim is FALSE.
Claim Review :
Viral video showing cracker stalls gutted during Diwali is from Khammam
Claimed By :
Social Media Users