Vizag child trafficking case: Hospital swapped babies, gave wrong child to Childline officials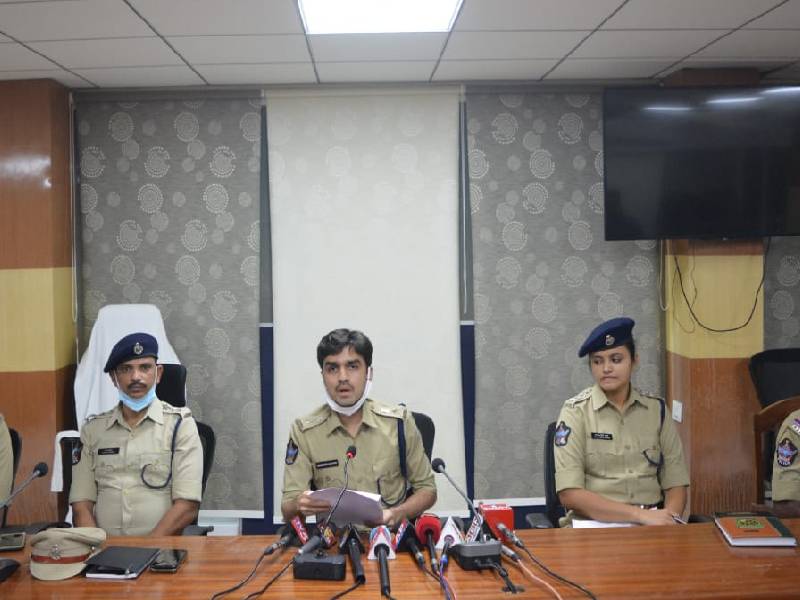 Visakhapatnam: The Vizag city police investigating the child trafficking racket run by the city's Universal Srusti Hospital, on 16 August, found that the hospital had handed over the wrong baby to officials of ICDS, Childline, and Child Welfare Committee claiming it was the same baby they had sold to a couple from Kolkata. Meanwhile, the investigation has also revealed that another baby boy was illegally sold by the hospital.
Earlier, the city police had arrested eight persons, including Dr. P Namrata, the managing director of Universal Srusti Hospital, Dr. Tirmala, Dr. Ch. Padmaja of Padmaja Hospital, and six others, for selling a baby boy to a Kolkata-based couple and a baby girl to a couple from Vizianagaram.
The deputy commissioner of police, Aishwarya Rastogi, said a widow from Vizag Rural had become pregnant following an illicit affair. The Srusti Hospital got to of her pregnancy through their agent Ramakrishna. Dr. Namrata asked the woman to come to her hospital and deliver the baby. The woman gave birth to a baby boy in March 2020 and the doctor, along with her associates, sold the baby boy to a couple in Kolkata.
Later, when Childline officials, who knew of the widow's pregnancy, started inquiring, Chandra Mohan, an associate of Dr. Namrata, handed over a baby boy to the officials claiming it was the widow's baby. But the police found that Chandrasekhar had handed the wrong baby to the Childline officials. This came to light while the cops were investigating another such complaint filed by a 25-year-old woman from the Madhurawada area in Vizag city.
The woman was going to give birth to her second husband's child. G. Jhansi, an agent of Dr. Namrata, had assured her free delivery at the hospital and even said the hospital management would offer her some money. The woman had a cesarean delivery and gave birth to a baby boy in March. The hospital then handed over the Madhurawada woman's baby to the Childline officials claiming it was the widow's baby who had been brought back from Kolkata.
The Madhurawada woman, meanwhile, demanded the hospital give her her baby. To settle the issues, Dr. Namrata's agents arranged another baby boy from the Vizianagaram area. The baby's mother was an unmarried woman whose boyfriend had cheated her by promising her marriage.
The police said so far they have arrested 14 people in connection with the child trafficking racket. Meanwhile, the cops will also examine technical data to find out whether anaesthetists, children's doctors, and a few others were involved. They will conduct DNS tests on the babies to identify their biological mothers after they get permission for the same from the court.