Visakhapatnam: The picturesque Vizag stadium has emerged as the luckiest stadium for the Indian cricket team. India has won most of the matches in all formats of the game at the Dr Y.S. Rajasekhara Reddy ACA-VDCA Stadium in Vizag city.
On Sunday, India won the Test Match against South Africa by 203 runs.
Team India's success rate in Vizag stadium is over 80 per cent. India has won six out of the eight ODIs played. Similarly, India won two of the two test matches and one of the two Twenty-20 matches played in Vizag Stadium.
So far in the matches played by India in the Vizag stadium, the team has lost only one ODI match against the West Indies in 2013 and one Twenty-20 Match against Australia in 2019. One ODI between India and the West Indies ended in a tie in October 2018.
Vizag stadium has been lucky for Team India ever since wicket-keeper Mahendra Singh Dhoni's superb century against Pakistan in 2004. Except for losing two matches (one ODI and one T-20), India has a superb record in the batting paradise Vizag stadium said the president of VDCA, V. Vishnu Kumar Raju.
In 2016, Team India emerged victorious in all formats of the game in Vizag stadium. It won the T-20 match against Sri Lanka, One Day against New Zealand and Test Match against England.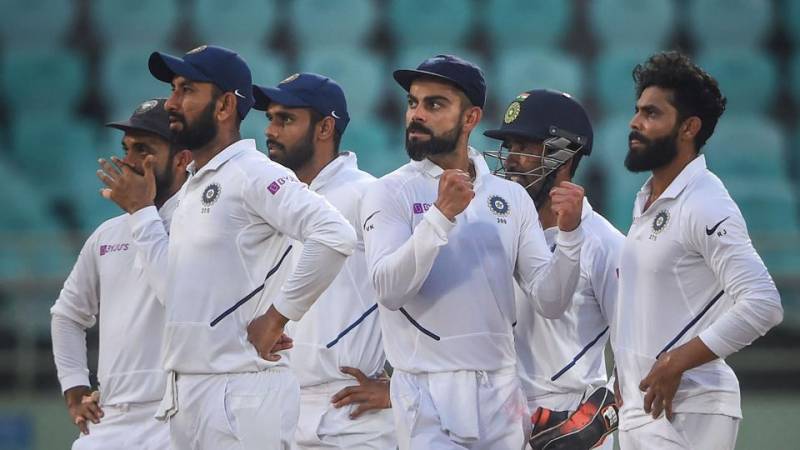 The BCCI has accorded Test status (hosting Test Cricket Match) to Vizag stadium in 2015, nearly after a decade of Vizag stadium hosting ODIs. The stadium hosted the first Test match between India and England in November 2016, when India registered a thumping victory, said ACA members.Vizag has also been lucky for Team India's skipper Virat Kohli, with him scoring many runs including four centuries. We are confident that Team India will win more matches in Vizag stadium said K. Praveen Kumar, an ardent cricket fan.
For me, Vizag is a lucky ground along with Adelaide in Australia. Vizagites are extremely encouraging and the cricket buffs in-stadium support both the host and visitors. I love to play cricket in Vizag stadium said Team India's captain Virat Kohli.
Despite opposition, Team India is playing on par. The pitch is a batting beauty and always a run feast for spectators said L. Ravi Teja, a cricketer in Vizag city.