Wait for Silver Pomfret, Seer Fish, prawn to end soon as fishing season set to resume in Andhra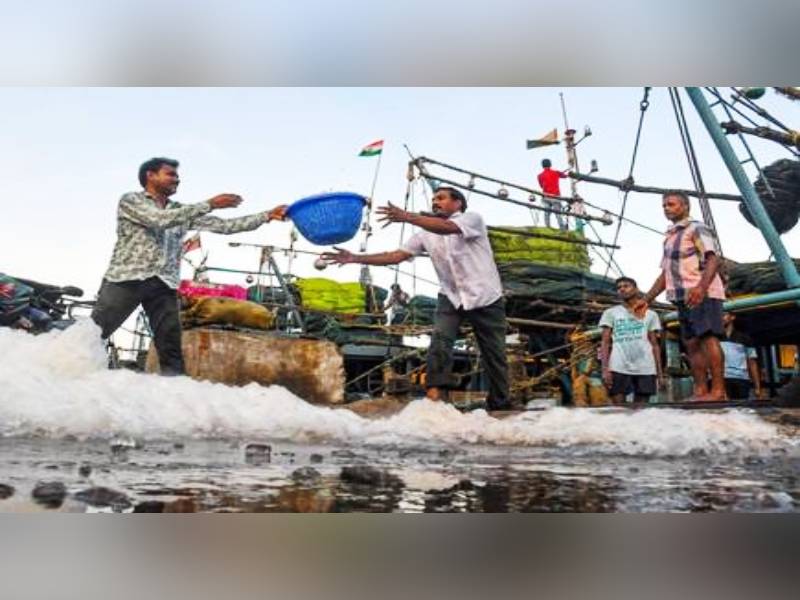 Visakhapatnam: Seafood lovers' wait for a variety of fish and prawn will end soon as fishing season will resume from June 2 midnight in Andhra Pradesh. The fish and prawn will be available in the market from June 15.
The fisher folk in Vizag, Kakinada, Nellore and few other areas in the state offered special prayers to Gangamma before the season resumed, to ensure their safety and a good catch this time.
The union government has reduced the period of annual deep sea fishing in East Coast and resume fishing from June 1, instead of June 15 following the request from Tamil Nadu and others states, keeping in view the loss of livelihood during the lockdown in the last two months.
However, only 30 per cent of over 2,000 mechanized fishing boats in the state will resume the fishing operations from June 2 midnight due to shortage of ice and workers, said President of Dolphin Boat Operators' Welfare Association Ch. Satyanarayana Murthy.
The officials of the fisheries department said that they have asked the fisher folk to ensure physical distancing when they bring their catch to the shore for sale.
"We are eagerly waiting to relish the Silver Promfret (Chanduva in Telugu), Seer Fish (Konam in Telugu) and a variety of prawn," said D. Prasad, a seafood lover.
President of AP Mechanized Boat Owners' Welfare Association, P.C. Appa Rao said that fishing activities in the state are set to suffer a setback as a majority of the workers employed at the fishing boats and ice plants have gone back to their hometowns during the lockdown and they are yet to return. "Only 20-30 per cent of boats are likely to go into the sea in the first spell and we are also not expecting a good catch," he added.