Warangal: In a gruesome accident at Pesaragonda X roads in Damera mandal, five youngsters died on the spot after their Ciaz car collided head-on with a sand lorry on Wednesday.
The sand lorry was travelling from Kaleshwaram towards Warangal and the car was travelling from Warangal to Parkala. The youth were on their way to Parkala after attending a birthday party. According to the primary investigation, the police said that the car was trying to overtake another vehicle when it collided head-on with a lorry. The five youth were identified as Pavan, Rakesh, Chandu, Rohit and Sabir.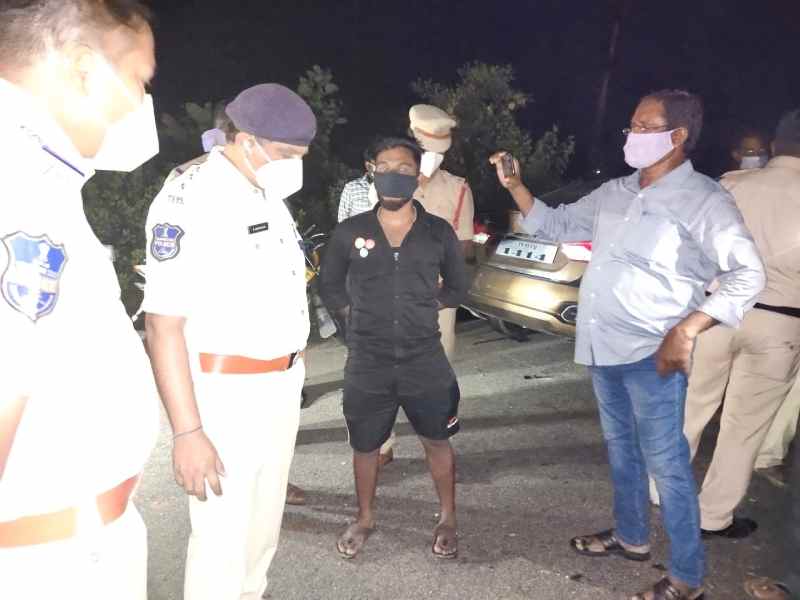 "The accident is a major one, the entire bonnet was blown away not leaving any chance for the people in the car to escape. The accident happened in the wee hours of Wednesday. The bodies were sent to the hospital for post-mortem and we are investigating the case," said Ranjith, CI, Atmakur.
The accident happened on NH-163 and all the youth are from different families and were travelling in a Nexa Ciaz car. The front portion of the vehicle was so mangled that the police had to use gas cutters to remove the bodies from inside, said Ranjith. Looking at the condition of the car, it can be said that the car was travelling at a very high speed, he added. The police booked the lorry driver, who is currently absconding and is awaiting the post-mortem reports of the deceased.