Hyderabad: "We already have the detention centres; we are just waiting for the gas chamber," said Kannan Gopinathan. Invoking Nazi Germany's notorious concentration camps, the ex-IAS officer is of the opinion that India is also slowly on its way there. The former civil servant had resigned in August 2019, citing the 'lack of freedom of expression' in the country, in the context of the Centre's treatment of Kashmir post Article 370 abrogation.
As Home Minister Amit Shah plans to implement the NRC (National Citizens Register) throughout India, and states like UP have already followed suit, controversy remains on who is the true Indian citizen and who is not.
If officials come knocking at your doors, demanding you to prove your citizenship, there is no need to be shocked, he says. "There were protests for the Aarey tree even in Hyderabad, but no protests for Kashmir, no protests against NRC. We have bigger issues that require immediate redressal and we have been keeping silent for long."
Alleging Muslim bias in the Citizenship Amendment Bill, Gopinathan said that "NRC is against the poor, unorganised, and displaced people. The Citizenship Amendment Bill (CAB), on the other hand, is the NRC meant exclusively against Muslims."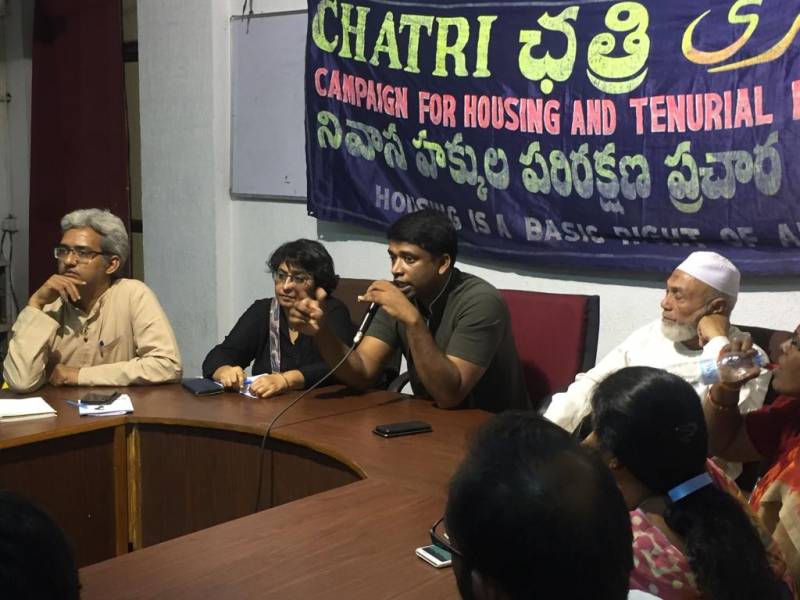 As per the report of Rights and Risks Analysis Group published in August 2019, almost Rs 8,000 crore had been spent by people in Assam who have been running around courts to prove they are not outsiders. The excluded people, who are mostly below the poverty line, constitute about 13% of Assam's total population.
The former civil servant sought to highlight the lack of documentation even in government institutions. "Our governments themselves are poor in the documentation. If the PM itself is unable to show his degrees, imagine how hard it would be for the poor people and others to retrieve such documents. And before we know it, we are also going to be asked about where we came from. This fight needs to be fought by all of us," said Gopinathan.
Speaking at an event organised at Sundarayya Vignana Kendram, the ex-officer said, "60 illegal immigrants from Bangalore were sent to Kolkata. So how did this government find them? As per the existing law, the government has to decide who is the illegal immigrant. But in NRC, this is the opposite, wherein the burden of proof is with the citizen. Because the government does not want to do its job. An entire population of 130 crores is trying to prove that they are the citizens of this country. This government wouldn't have been voted in the first place without these citizens."
Focusing on the need to protest against this "inhuman" exercise, he said, "We should be able to say that certain things are not acceptable in this country. That much of power and soul this country still has. Unless there is a counter pressure from the public, we can't expect a favourable Supreme Court judgement."
Protests against NRC by concerned organisations
The public meeting with Kannan Gopinathan was organised by NAPM (National Allied People's Movement) Telangana, Chatri, Telangana Women's JAC, and Telangana Domestic Workers Union. Following the discussion at Sundarayya Vignana Kendram, the gatherers took out a protest against NRC near the venue. Mohammed Ishfaq from Chatri (campaign for housing and tenurial rights) and Kirankumar Vissa spoke at the gathering. The protest also saw participation from student organisations like AIDSU (All India Democratic Students' Union) and SIO (Students' Islamic Organisation).