Hyderabad: A sea of anti-CAA protesters marched to Dharna Chowk near Indira Park on Saturday afternoon, making it one of the biggest agitation Hyderabad had witnessed in recent times. With the Tricolour flying high, "Hindu, Muslim bhai bhai, CAA bye bye" slogan shook the fringe of Hussain Sagar.
Citizens had called for a Million March on January 4 to oppose the Citizens Amendment Act. Over half a lakh Hyderabadis, including students, advocates, traders, marked their presence in the protest. Hundreds came from Mahbubnagar, Karimnagar, Nizamabad and surrounding districts. Among the demonstrators was Mohan Guruswamy, a former advisor to the finance minister in 1998.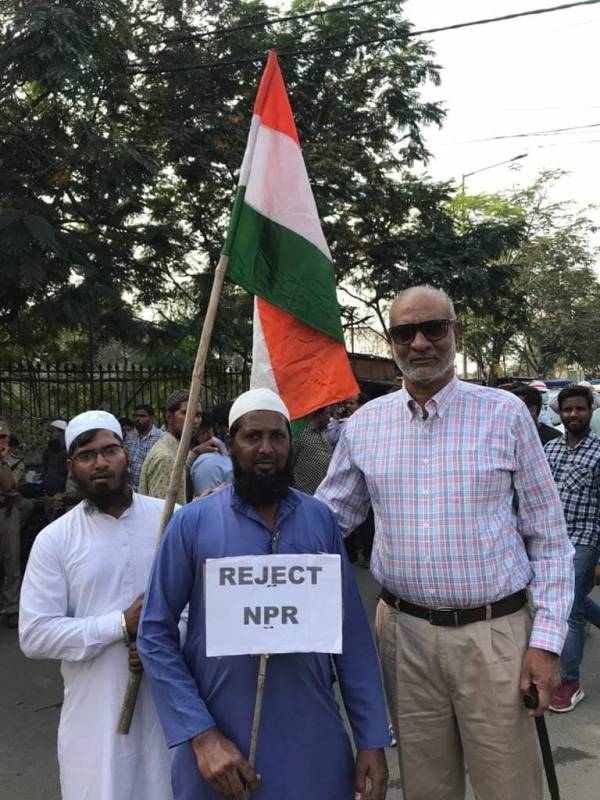 Mohan Guru Swami with CAA Protesters
Communication blackout at protest site
Anticipating the protest, it is alleged that the police had blocked communication near Indira Park and surrounding areas. Several protestors complained that they were not able to connect calls or use the internet. This has become a pattern in the series of protests in Hyderabad, where internet has been purposefully slowed down or blocked out, following protests. Earlier on December 26, the public meeting at Darussalam also witnessed a partial internet shutdown.
Protestors gift roses to policemen
As a sign of Gandhigiri, many protestors distributed flowers to the cops and shared refreshments. Some of them shouted slogans in praise of Telangana police saying 'Telangana Police Zindabad'.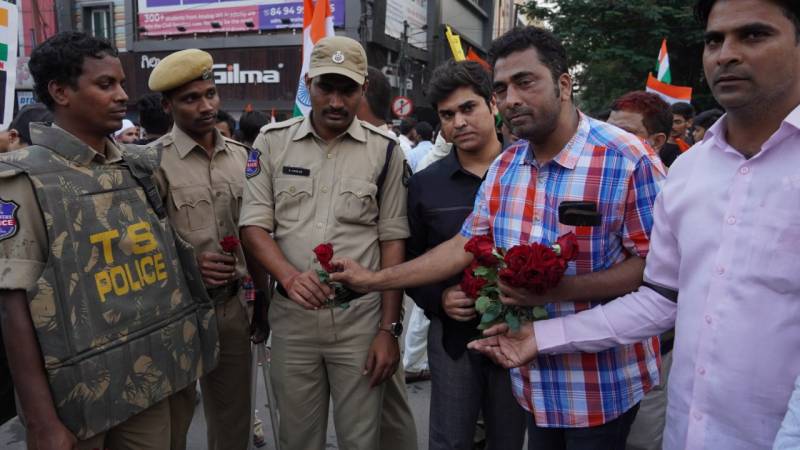 Women carrying infants were found leading the protest in many pockets. The protesters thanked Prime Minister Narendra Modi and Home Minister Amit Shah for "bringing the Muslims and Hindus together against the new citizenship act".
Since the police had refused to permit rallies at Dharna Chowk, thousands marched on the Telugu Talli flyover. The scene turned a metaphor of the secular fabric of India. "Azadi Azadi, CAA se Azadi" echoed the protest site. All roads leading to Indira park were choked. A massive bike rally with the Tricolor on each vehicle was also held.
Protestors clean up roads after
Soon after the protest, some of the citizens took up brooms and began to clean up the roads.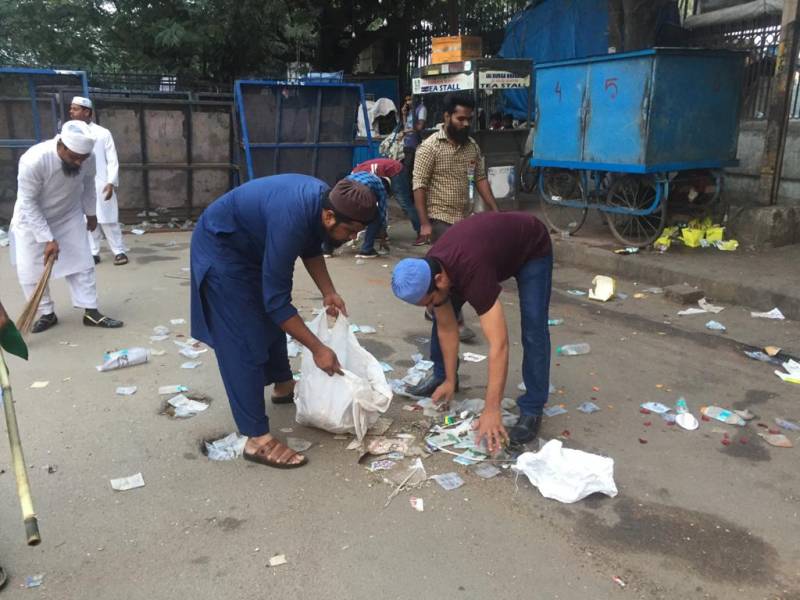 The protest brought out the creativity within the protesters, who came up with placards with messages like "KCR moo Kholo, Say No to NRC".
Carrying posters that said "We doctors can treat everything" were 70 members from a doctors' association who had specially come to provide first aid. Iram Jowher, a general physician, told NewsMeter, "We doctors ideally should have been in the hospital, but instead we are here, protesting. The CAA is completely against the people, and as doctors, we think it should go off, we will treat the country from this CAA."
Over 500 advocates dressed in their black robes extended legal help for detained protesters. The march ended peacefully with the demonstrators singing the national anthem.