Hyderabad: Forty-five years old Anitha travels a few kilometres daily to reach her fish stall in the city. Anitha owns the fish stall and she is the breadwinner of the family. The only challenge she faced as she was not self-reliant in terms of mobility. She had to rely on public transport or on the family to commute to places.
But this is a story of the past. Today she owns a driving licence. Driving as a skill has not only helped Anitha for her personal commute but also as an employment skill. How to choose and buy the best bike is her new concern!
Anitha is one among the 40 women who hit the roads cherishing their newly acquired driving skill.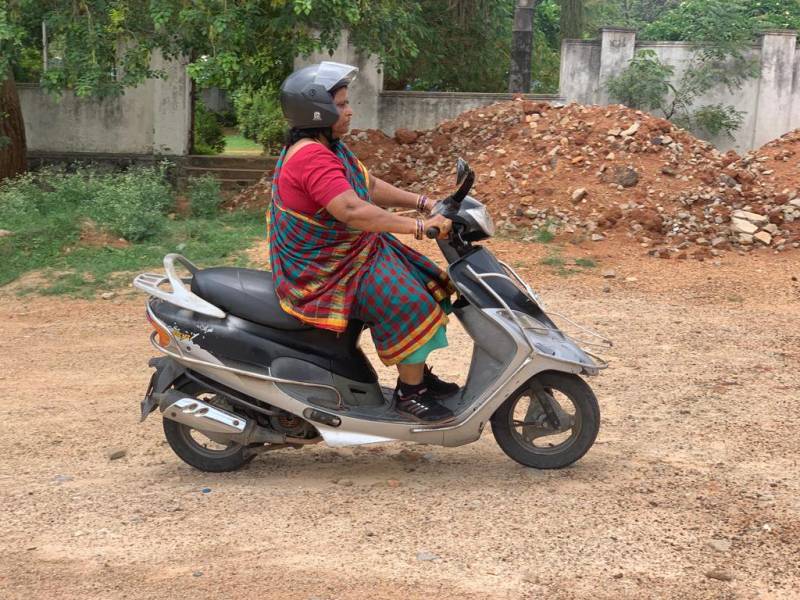 Three months back, with a desire to empower women and to give safety through mobility it was 'Moving Women' (MoWo), a social initiative by motorist Jai Bharathi that started offering two-wheeler training to women in Hyderabad.
The city has many driving institutes and women can go anywhere to learn two-wheelers. But, for many women, the first challenge is getting out of their fear to drive. At MoWo these women are given motivational sessions for the first two to three days of training.
"I'm a motorcyclist, and I have gone on long-distance rides to Daman, Ladakh and Kanyakumari to Kashmir on a two-wheeler with my friends. There is nothing to be scared. If you know how to ride in traffic, you can go anywhere. So, I use our motorcycle stories and videos to motivate these women, and I tell them if we can cross borders, then why not you. And this helps a lot," says Ms Bharathi the founder of MoWo.
She also founded Bikerni Hyderabad, a regional chapter of 'The Bikerni' an all-women motorcycle club in 2013,.
She adds "I also ask them to tell their own stories. How in the name of responsibilities they let fear come before anything else? Everyone has potential and ability to achieve anything they want. When it comes to two-wheelers, there is this fear of 'what will happen to me'. I would say at least to do your personal commute women need to learn two-wheelers,"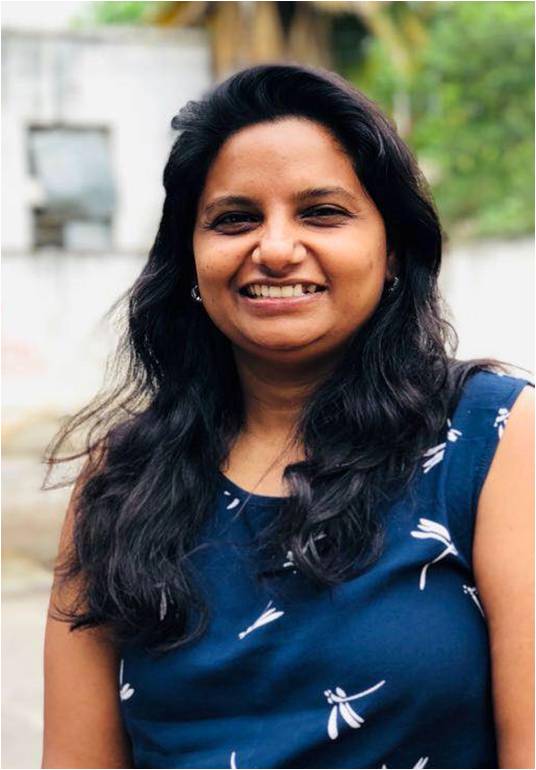 MoWo's oldest trainee was 58 years old. All through her life, she wanted to learn two-wheeler. But she couldn't because there was no chance for her. At MoWo she learned in 15 days and now stands as an example to other women in her community.
"We have tie-ups with women self-help groups in the city. This help women to come in groups and get trained. Each batch will have 20 women, and we train them for two to three hours a day. Two batches of 20 students have already passed, and we are currently training the third batch," said Ms Bharathi.
Another one of MoWo's trainees was a tailor. Earlier she had to ask help from people to supply her stuff. But now she too does her business freely on a two-wheeler.
"Also, many women are hesitant to learn driving because we don't find many women trainers. So, in MoVo we have ensured that there are women trainers and volunteers," says Ms Bharathi. " In a city like Hyderabad, not being able to move independently around is one of the most significant setbacks women need to overcome," Ms Bharathi adds.