Hyderabad: The High Court for the State of Telangana has called for taking action against private hospitals that are violating the G.O. issued by the government capping the rates for Covid-19 treatment. It expressed hope that the government will act against such hospitals and issued notices to Medicover, Yashoda, Sunshine, and Care Hospitals.
The Division Bench comprising of Chief Justice Raghavendra Singh Chauhan and Justice B Vijayasen Reddy directed the government to file a counter-affidavit explaining what measures it is taking against hospitals violating the government directions capping the treatment charges and if it is not taking any action, then to explain why so.
The bench was responding to a PIL filed by Hyderabad based advocate Srikishan Sharma seeking directions for implementing Disaster Management Act 2005, Clinical Establishments (Registration and Regulation) Act, 2010.
The petitioner brought to the notice of the Court that the private hospitals are collecting huge fees from Covid-19 patients. He informed that there is no transparency in billing by these hospitals and sought a direction to the government to act against these hospitals. The bench commented that as per news reports, it appears the private hospitals are overcharging.
It cited the report of how a DMO (referring to Dr Sultana) was charged Rs 1.5 lakh by a private hospital in Chaderghat and she was detained for not paying the fee. The bench wanted to know from the Government as to what action was being taken against these hospitals. It issued notices to the private hospitals and posted the case to July 14th for further hearing.
Dr Sultana was charged Rs 1.15 Lakh for a day at a private hospital
A private hospital at Chaderghat, Thumbay New Life, allegedly charged a female doctor Rs 1.15 lakh for one-day treatment of Covid-19 after she was admitted on July 2, 2020. Reportedly, the hospital also detained the woman when she expressed her inability to pay such a high amount and added another Rs 36,000 to the bill as compensation for the same.
On a call with NewsMeter, Dr. Asra Sultana stated that she had to pay Rs 1,47,000 to come out of the hospital.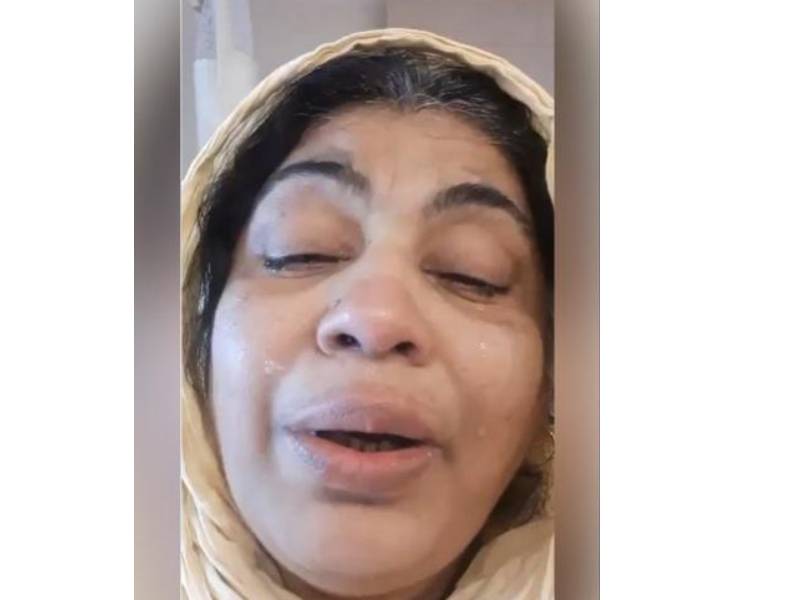 A medic at the Sir Ronald Ross Institute of Tropical and Communicable Disease (Fever Hospital), Nallakunta, Dr. Sultana tested positive for Coronavirus on June 22 at the Government Nizamia General Hospital, Charminar. After receiving her results the next day, Dr. Sultana decided to medicate and isolate herself at home. It was on July 2 morning that the doctor experienced respiratory issues and decided to approach a private hospital for nebulisation.
"The nurses there kept pricking me with the same needle and used the same cotton swab twice to stop the blood," Dr. Sultana said, while pointing out that the medical staff hired to treat patients were irresponsible. "I had to beg the nurses to attach a nebuliser since I was experiencing shortness of breath," she said.
Dr. Sultana, already a diabetic patient, said that after she was given a 10 unit insulin injection, she was made to starve for two hours before any food was provided. "I was going into hypoglycemia and they were ready to let me die," she added.
When she was finally ready to leave the hospital on July 3 (by discharge on request), the bill handed over to her amounted to Rs. 1,15,000. She was only able to pay Rs. 40,000, after which the hospital allegedly decided to detain her to extract money. Two days later she was shifted to the Nizams Institute of Medical Sciences (NIMS). According to the report, the doctor is still complaining of breathlessness.