With no vehicles, no money, flood-hit taxi drivers of Hyderabad struggle to makes ends meet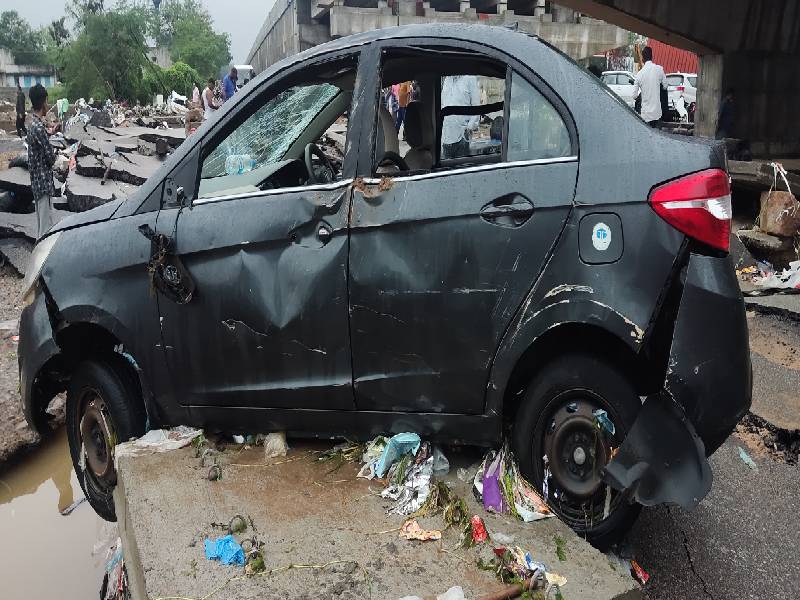 Hyderabad: Chakrapani Rudra, a cab driver, watched helplessly as his car was submerged by the floodwaters on 16 October. He now needs at least Rs. 4 lakhs to repair his damaged vehicle and his house.
Rudra is among the many people who were affected by the heavy rains and floods that lashed Hyderabad between 14 and 18 October creating havoc in the city. More than 50 people lost their lives in the rains and property losses worth Rs. 670 crore were reported.
"The water submerged the car and entered my house. Everything was submerged, including the furniture. I need Rs. 4 lakhs — Rs. 2 lakh to repair the house and another Rs. 2 lakhs to repair the car," said Rudra.
Besides flooding and damaging people's homes, thousands of vehicles in the city were wrecked by the floods. Some of the most affected areas in the Old City are Hafeez Baba Nagar, Al Jubail, Omer Colony, Falaknuma, Chaderghat, and Balapur. People there watched helplessly as their vehicles were washed away. They could do nothing to save them.
"According to IRDA regulation, we cannot even claim insurance. Insurance can only be claimed for accidents and not floods," said K. Kareshwar, a cab driver from Balapur.
These drivers often take loans to buy cars and have to pay EMIs for their vehicles. "Already, due to the lockdown, we were unable to earn and now this flood has made life more difficult. We don't have enough money to repair our cars which means we can't make money and hence cannot pay our EMIs," said Kareshwar.
Auto-rickshaw drivers in the Old City are facing similar problems. Their earnings have dwindled as they are unable to repair their auto-rickshaws. "The mechanics are demanding exorbitant sums to repair our auto-rickshaws. In that amount, I can buy a new one. More than that, the government gave us Rs. 10,000 compensation but how many days can we survive on this? There is nothing left in the house, even the gas stove doesn't work," said Mohammad Fazil, an auto-rickshaw driver from Chandrayangutta.
Fixing vehicles damaged in such floods is usually very difficult. Shaik Salauddin, the chairman of the Telangana State Taxi and Drivers Joint Action Committee, said, "Cars which are flooded or washed away by the floodwaters are seldom repaired. Mostly, such cars will be sold as scrap as it costs a lot to repair them. Also, it takes a long time to fix such vehicles. It is better to buy another car instead of repairing the damaged ones given that such vehicles have to be literally fixed inside out."
The Telangana State Taxi and Drivers Joint Action Committee has requested the government to waive off late fees, fines, and penalty on payment of road taxes on e-portal and further waive off road taxes at least till 30 September for taxis. "Our request, however, has fallen on deaf ears. We have submitted representations and tagged people concerned on social media but the authorities have not heard our demands. We just want the road taxes to be waived for some time," said Shaik Salauddin.