Hyderabad: What makes 'Sye Raa' such a fascinating story, is that it is the story of the first freedom fighter when British forces were struggling to gain foothold in the country. With only a vivid account of freedom fighter Uyyalawada Narasimha Reddy, filmmaker Surender Reddy along with his entire crew and cast did all the research to get the portrait right — how Sye Raa Narasimha Reddy lived his life and died fighting the imperial forces during the Victorian era.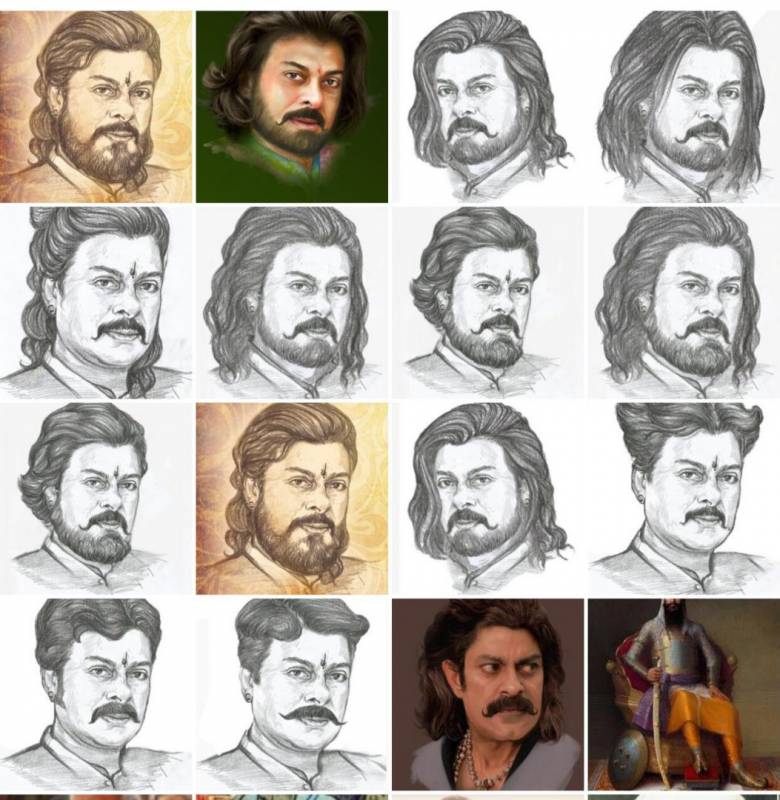 Former model, stylist and costume designer Uttara Menon is one among those who worked behind the screen to make Sye Raa a 'visual wonder'. Having no experience of working for a period drama, Uttara was tasked with styling and designing the costumes for the entire cast except the lead roles of Sye Raa - Chiranjeevi, the female lead stars and Amitab Bachchan.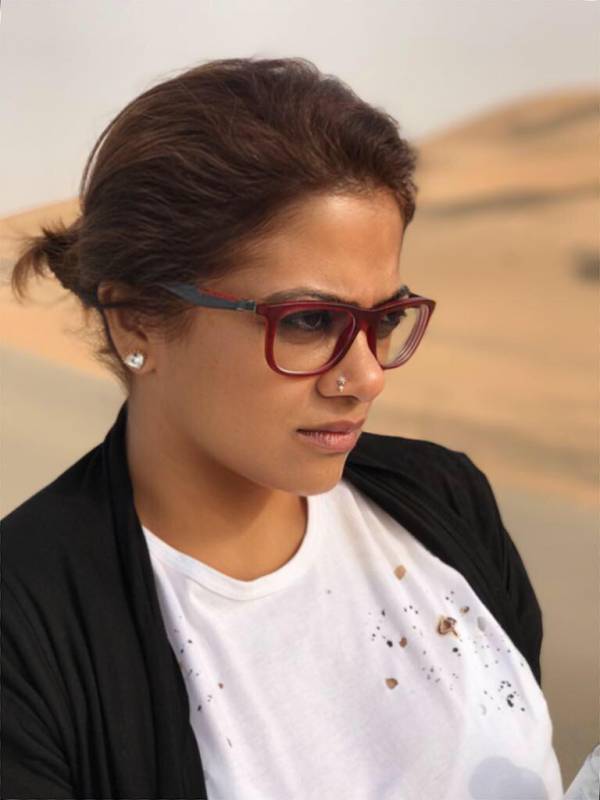 Uttara Menon
Uttara said, "It was a great experience working for the project. The project demanded great care and attention to details. I had to supervise styling for the villagers, tribals and other key characters Jagapathi Babu, Kicha Sudeep, Vijay Sethupathy."
About the costumes, Uttara said that there was more than Khadi available during that era. When the Britishers came to India, they brought a lot of silk. People were divided into four layers as per the financial status and caste system. She adds, "We actually graded those village communities as Grade I to Grade IV. The top villager heads would wear Khadi with little bit of silk with zari. They look little more dressed up because they were more prosperous compared to other communities. Grade II would have worn cotton and Khadi with a little bit of zari, may be as they were not as well off as Grade 1.
The only difference between Grade III and IV is that these communities would have been seen topless. They would have just worn one dirty looking dhoti. Grade III people would wear a cotton top and bottom with no extra accessories attached and no zari or print, their look was simple. Everybody had a turban. Some people had silk turbans with zari and brocade while the lower rung communities wore cotton turbans. There is a major difference when it comes to styling a turban for a rich man and a poor man."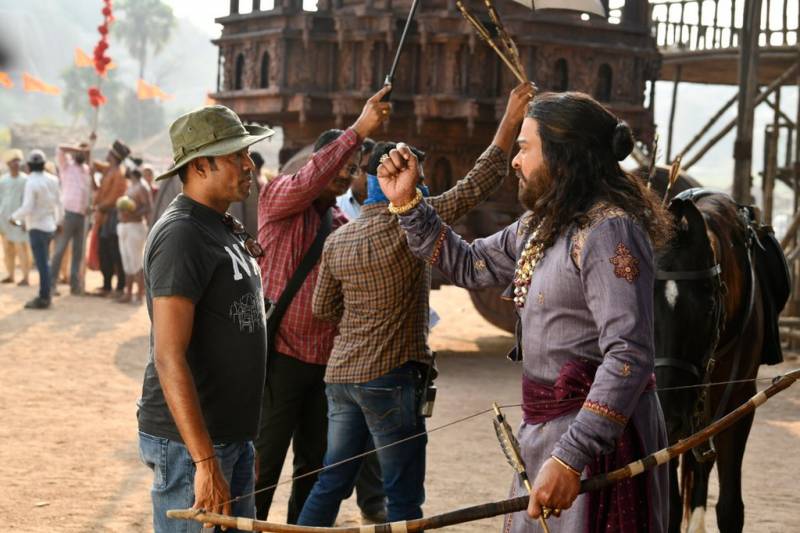 Since the sketches of civilians of those times were not available freely, some characters are imaginary, while some have been crafted with the help of information available from books and the British Indian Gazettes.
Utthara says, "I had to on the costumes after sketching them. Most of the shopping was done from the South. We got costumes and fabric for the British personnel in the movie from Delhi. We hired, a gentleman from Delhi who researched and studied about the British Army personnel during the Victorian era."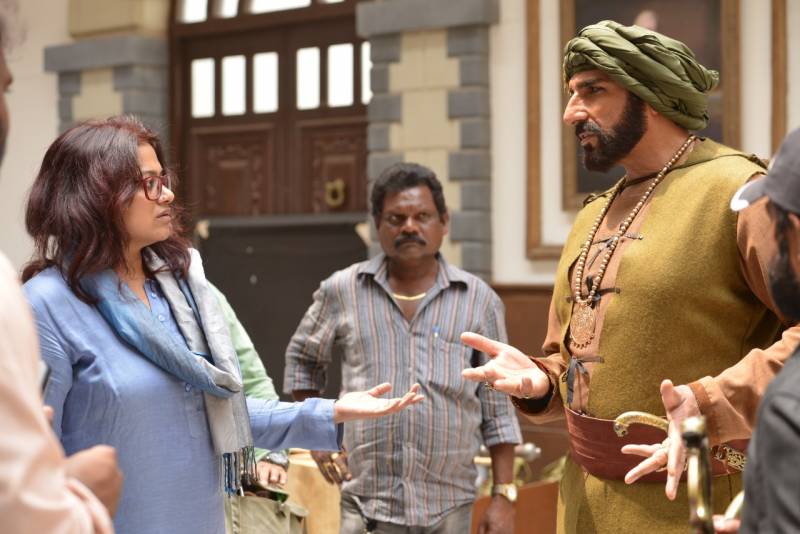 Charminar touch to Sye Raa
Uttara says, "We shopped a lot in Charminar and road-side outlets to get the idea of local made accessories and clothing which might be fit for the movie. I would be in Charminar everyday - morning to evening. It became my second home. In Kanchipuram in Tamil Nadu, we got authentic and traditional saris. Now, due to changing trends some have drifted to fashionable clothing but there are makers who still keep the culture and tradition alive. Even the malls like RS Brothers keep the traditional saris. Gathering information and buying the required cloth material helped us present the characters in the period movie better."