Kurnool : A woman police constable, attached to the Police Control Room in Kurnool district, staged a protest demanding action against Inspector of Police, Atmakur, B. Guna Sekhara Babu stating that he has been sexually harassing her and threatening her.
The woman police constable said that while Guna Sekhara Babu was working as the Inspector of Police Control Room in Kurnool city, he came to know about her family details.
"Gaining knowledge that I am a single parent, he tried to use his clout and made sexual advances towards me," she said.
When she objected to his sexual overtures, he reportedly promised to give divorce to his wife and marry her.
"Guna Sekhara Babu had also taken Rs 70,000 cash from me stating that he was on sick leave and that he needs money for some urgent works. He didn't return the money," she added.
"Unable to bear the sexual harassment by Sekhara Babu, I tried to end my life by self-immolation inside the Police Control Room on July 8. The assistant sub-inspector at the Control Room, Gopal, prevented the suicide attempt," the woman constable added.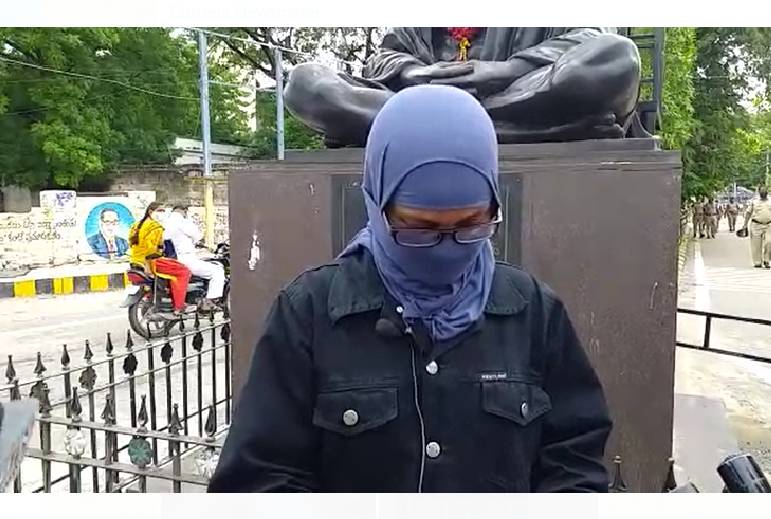 "When I opposed his sexual advances and warned him, Sekhara Babu's friends, G. Sudharshan Reddy (a bank employee) and one police officer Aslam (an ASI in the police control room) kept vigil on my movements and threatened to kill me and my child," the woman constable added.
She said that she lodged a complaint against Guna Sekhara Babu and his associates with the SP of Kurnool district. The SP reportedly appointed an OSD to probe into the case.
"I have faith in the district police chief and believe that he would arrest Sekhara Babu and his associates, to protect my family from him," she added.