Abdullapurmet: In an incident that has shocked Telangana, a woman Tahsildar was burnt alive in her office chambers at Abdullapurmet in Rangareddy district on Monday afternoon. The killer is an aggrieved tenant farmer who was reportedly upset with the Tahsildar for not settling a land dispute in his favour.
The woman officer, identified as Ch Vijaya Reddy (37), was charred to death. She was a resident of Kothapet. The incident happened on November 4 at around 12.30 pm in the afternoon, when Kurra Suresh, the attacker, walked into Vijaya Reddy's chamber in Abdullapurmet Tahsildar's office saying he has some work with her. He reportedly poured kerosene on the officer and himself before setting her ablaze.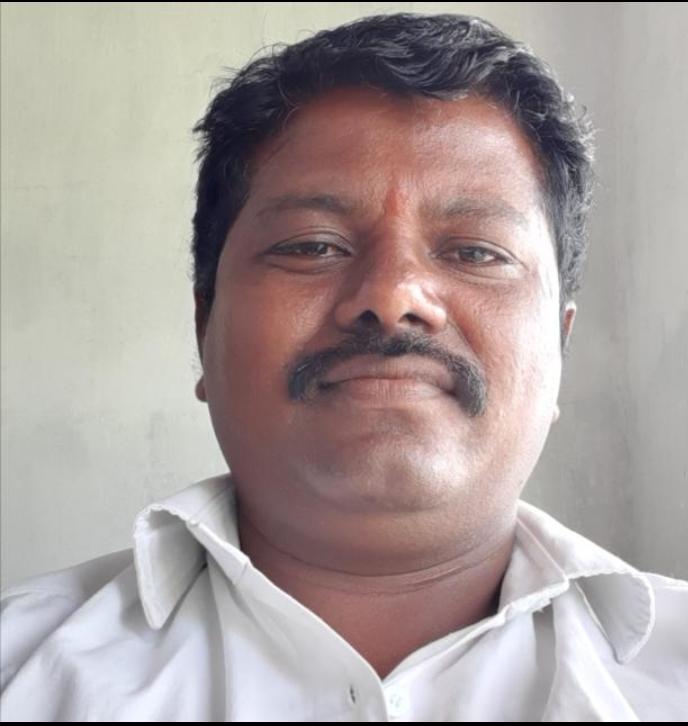 Kurra Suresh
The assailant had come to the Tahsildar office in the afternoon and waited for close to 30 minutes before committing the crime. Mondays are dedicated for public hearing at the Tahsildar's office, the inmates though observed his presence however did not find Kerosene.
He reportedly entered the cabin citing work. In no time K. Suresh emptied a can of kerosene on the woman Tahsildar Vijaya Reddy and set her ablaze. Soon, she ran out in flames. Following this, Suresh set himself on fire. The two office staffers who had attempted to save Vijaya Reddy also sustained burn injuries. Her attendant Chandraiah suffered from 40 percent burn injuries and is being treated at Apollo hospital along with her private driver. Eyewitnesses said the assailant ran out of burns after the incident.
Revenue Inspector Mahesh , an eye witness to the incident said, "Madam came running out of her cabin and collapsed near the door, she was in flames. A carpet was lobbed at her. Initially we did not recognise Madam Vijaya Reddy, but when we called out her name, she raised her hand. That is the last response from her. Meanwhile K. Suresh walked out and surrendered himself to the police .
The accused, who is currently being treated at Osmania General hospital, has sustained 63% burns and is in critical condition.
Vijaya Reddy, who joined service in 2008 in Sangareddy, was the first Tahsildar of Abdullahpurmet Zone after the reorganization of mandals in 2016. She was alleged of harassing Suresh by not registering his land. Meanwhile, Suresh claimed to police that she had asked for a bribe.
After conducting the post-mortem from Osmania General Hospital, her body has been taken to Kothapet. The body will be taken to her native village in Nalgonda tomorrow.
The accused has been charged for murder under 302 IPC and attempt to murder under 307 IPC. Case has been booked at Abdullapurmet Police Station, under Rachakonda Police Commissionerate.
Rachakonda police commissioner Mahesh Bhagwat has said that the culprit Kurra Suresh will be prosecuted in a fast track court and police would try to get him capital punishment for the murder. "The man K. Suresh is under police custody, he has sustained 60 percent burns. This is an attack on government officer, its a broad day light murder. The police will investigate if any third party is involved. We will ensure that he get capital punishment," said Rachakonda Commissioner Mahesh Bhagawat.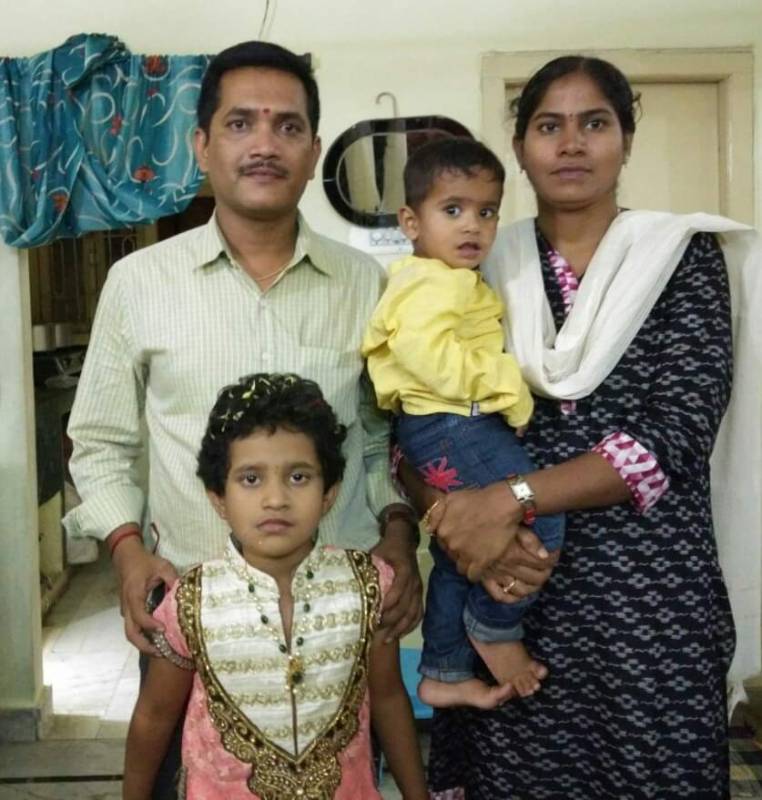 Vijaya Reddy and family
Condemning the incident, Education Minister Sabita Indra said "Stringent punishment will be given to whoever is the accused. If the public has any trouble with officials, it should be brought to the attention of the higher-ups to deal with the problem. These heinous acts will only make things worse. We will order a probe soon."
I am shocked beyond words about the Abdullapurmet MRO Smt. Vijaya's brutal murder. No matter what the unresolved issue was, this sort of inhuman attack is reprehensible and has no place in a democracy. My heartfelt condolences to the family of Smt. Vijaya Reddy Garu🙏

— KTR (@KTRTRS) November 4, 2019
Vijaya Reddy is survived by her husband and two children. Her husband P. Subhash Reddy works as a government lecturer. Her elder daughter studies in fifth standard, while her younger son is in first standard.