In a tragic incident, a 20-year-old working at a theme park on the city outskirts, died while doing repairing works. The incident happened at Wild Waters — Amusement & Water Theme Park at Shankarpally village located on the outskirts of Hyderabad. The victim was identified as Srikanth Goud.
Srikanth had been working at the theme park for the past two years. On the fateful day, he was assigned to fix a ride which had not been working correctly. While repairing works were ongoing, the ride started suddenly and crushed Srikanth to death.
The management tried to shift the body quietly but was caught by the other workers. The latter protested demanding compensation for Srikanth's family. The workers alleged that the negligence of the management in providing safety and precautionary measures led to the incident. They also stated that there were many such incidents in the past. However, the administration had police and other government officials hide the events.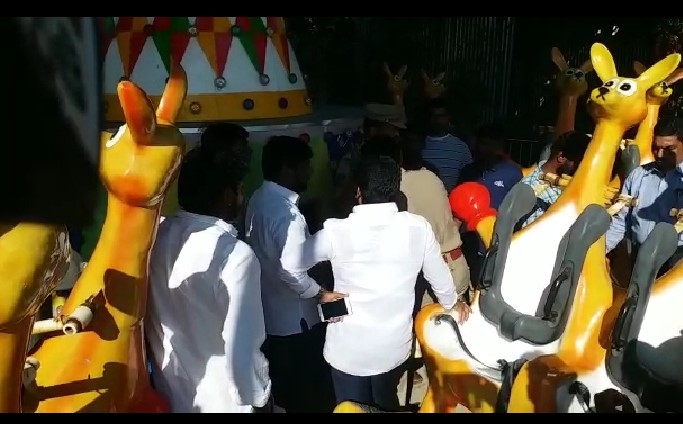 In addition to compensation, the workers also demanded strict action against the management. Furthermore, they also demanded that all safety norms for the workers as per guidelines be established.
Shankarpally police registered a case and started the investigation. They are verifying the CCTV cameras installed at the park and questioning other workers present on the premises at the time of the incident. Further investigation is underway, police said.