Worker killed, several injured after building collapses during demolition drive at Secunderabad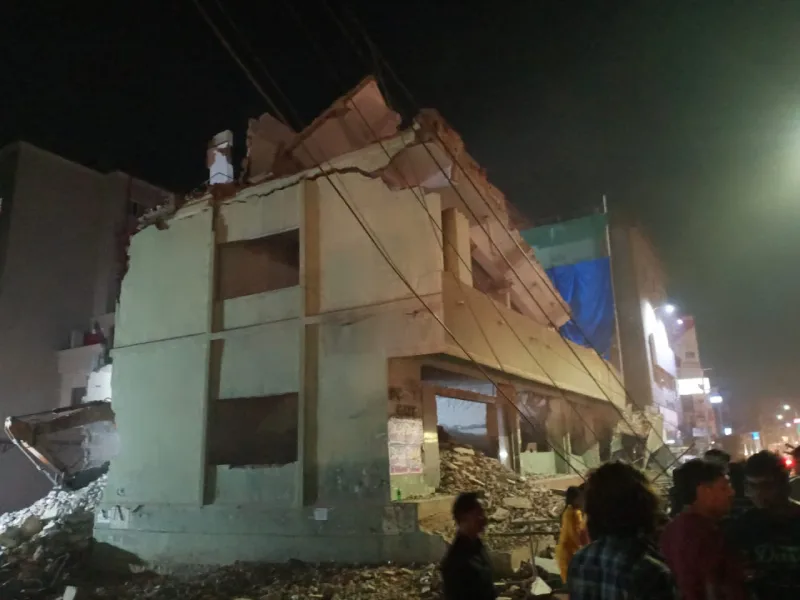 Hyderabad: A worker was killed and several others injured when a building collapsed during a demolition drive at the Karkhana area in Secunderabad.
The incident occurred when workers were busy demolishing old, dilapidated and illegal structures. Police, fire and GHMC's Disaster Response Force Teams rushed to the spot and launched a massive rescue operation. They vacated the adjoining buildings, to prevent any further damage.
Sources said the demolition driver was taken up by the officials late on Sunday night. Sources said the mishap occurred due to a communication gap between the machine operators and the staff overseeing the demolition. Even before the workers could move out to safety, the building was knocked down, sources said.