Hyderabad: World boxing champion and parliamentarian Mangte Chungneijang Mary Kom has been awarded the Padma Vibhushan, the second highest civilian award. While stellar badminton player and world number 2, Pusarla Venkata Sindhu from Telangana, has been conferred Padma Bhushan, for her exceptional and distinguished service in the field of sports.
The President of India, has approved conferment of 141 Padma Awards including 4 duo cases (the award is counted as one) .While 7 have been conferred Padma Vibhushan, including the former finance minister Arun Jaitley (posthumous) and minister for External affairs late Sushma Swaraj.
Over 16 Padma Bhushan awardees were announced, the list included the name of former Defence minister and Ex CM of Goa, late Manohar Gopalkrishna Prabhu Parrikar and 118 Padma Shri . This year, 34 of the awardees are women ,18 are Foreigners/NRI/PIO/OCI and 12 Posthumous.
From the two Telugu speaking states, four have been awarded Padma Shri. Under the discipline of art, Yadla Gopalarao and Dalavai Chalapathi Rao both from Andhra Pradesh, awarded Padma Shri. While from Telangana, Vijayasarathi Sribhashyam under Literature & education discipline and agriculturalist Chintala Venkat Reddy, bagged Padma Shri.
Padma Shri Chintala Venkat Reddy
Like the rest, Chintala Venkat Reddy holds an outstanding contribution. An innovative organic farmer, best known for his soil and nutrient management techniques. He holds the distinction of being the first independent farmer in India to receive an international patent for his technique in soil swapping and soil fertility.
Called as, Natural farmer, Chintala Venkata Reddy claims that, with soil swapping there is no need to apply any fertilizer, pesticide or insecticide. Because, everything is taken care by the nature, he said.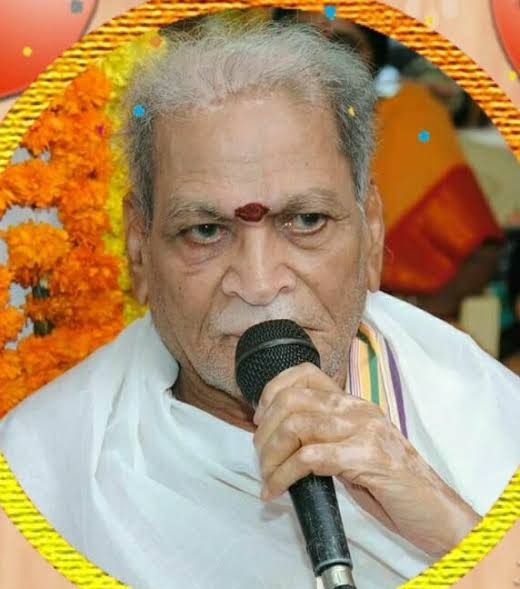 Padma Shri Vijayasarathi Sribhashyam
A native of Karimnagar district, Vijayasarathi had his primary education in Urdu medium. However, he has the credit of participating, as a representative of Andhra Pradesh, in All India Sanskrit kavi sammelanams. Vijayasarathi entered into the field of Vedas, Astrology and vaastu. Mandakini, a epic, shot him into the fame in India and abroad and won him Yugakartha award. No other poet has employed as many dhatus as Vijayasarathi in his Mandakini. Bharatha Bharathi is another work of art that won him laurels in the form of awards, rewards and felicitations. He extensively contributed to literature.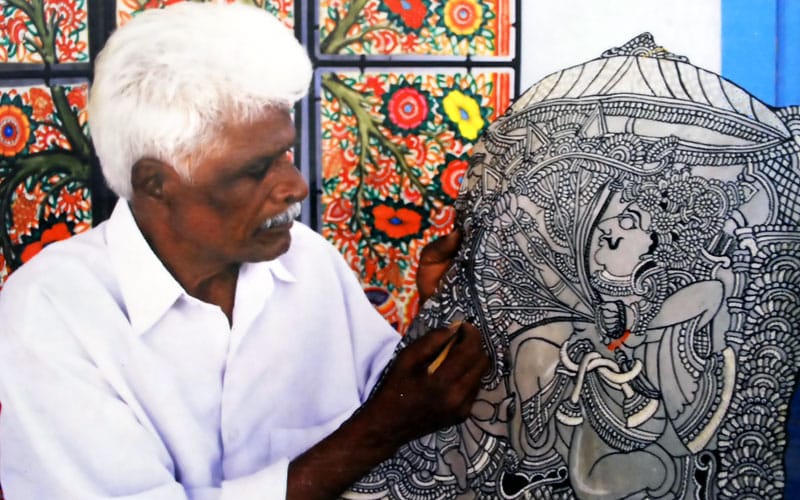 Padma Shri Dalavai Chalapathi Rao
Born into a family of traditional leather puppet- makers in Nimmalakunta, Anantapur district of Andhra Pradesh, DalavaiChalapathi Rao was initiated into the art of leather puppet making.For the last 40 years he has been making leather puppets for shows with mainly mythological themes. He has motivated leather Puppet artisans of Nimmalakunta and Dharmavaram to work under one-roof and market their products with a fair price. He is a recipient of the National Award for Excellence in the Leather Puppet making.
Padma Awards – one of the highest civilian Award of the country, are conferred in three categories, namely, Padma Vibhushan, Padma Bhushan and Padma Shri. The Awards are given in various disciplines/fields of activities, – art, social work, public affairs, science and engineering, trade and industry, medicine, literature and education, sports, civil service. 'Padma Vibhushan' is awarded for exceptional and distinguished service;
'Padma Bhushan' for distinguished service of high order and 'Padma Shri' for distinguished service in any field. The awards are announced on the occasion of Republic Day every year.
List comprising of 12 Pothumous awardees:
Padma Vibhushan
Late George Fernandez – Public Affairs – Bihar
Late Arun Jaitley- Public Affairs – Delhi
Late Sushma Swaraj – Public Affairs – Delhi
Vishveshateertha Swamiji Sri Pejavara Adhokhaja Matha Udupi – Other spiritualism- Karnataka
Padma Bhushan
Late Syed Muazzem Ali – Public Affairs – Bangladesh
Late Neelakanta RamaKrishna Madhava Menon- Public Affairs -Kerala
Late Manohar Parrikar – Public Affairs – Goa
Padma Shri
Late Indra Dassanayake – Literature and Education – Sri Lanka
Late Abdul Jabbar – Social work – Madhya Pradesh
Late Manmohan Mahapatra – Art – Odisha
Late Dr. Tetsu Nakamura – Social work – Afganistan.
Late Vashishtha Narayan Singh – Science and Engineering – Bihar