Hyderabad: From common man on streets to small voluntary groups, the lockdown has brought out the best in Hyderabadis to feed poor and hungry.
From ensuring food safety and security to crowdfunding, citizens have gone the extra mile to make the world the best place for people in need.
On World Food Safety day, NewsMeter profiles some of the people and groups who have set out to change the world despite hardships.
Sample this: Kriya Sangh Society, which works in the area of health, hygiene, and livelihood, has served 1.85 lakh meals to poor and needy since lockdown was announced in March.
Shaik Nayeem, the founder of the society, said they serve over 3000 meals in 20 different localities in the twin-cities with 36 active volunteers per day.
The chefs' and volunteers' health is monitored closely. Cooking, packaging, and distribution departments function independently to ensure minimum human contact.
"We identified around 1800 families in the Rasoolpura slum and the nearby areas (GHMC - 20 Areas, SCB - 10 areas, JNMC - 10 areas). They were provided dry ration kits to survive for at least 30 days since lockdown. We have identified 3000 slum dwellers, daily wage migrants, and homeless. who needed lunch and dinner for at least 30 days," he said.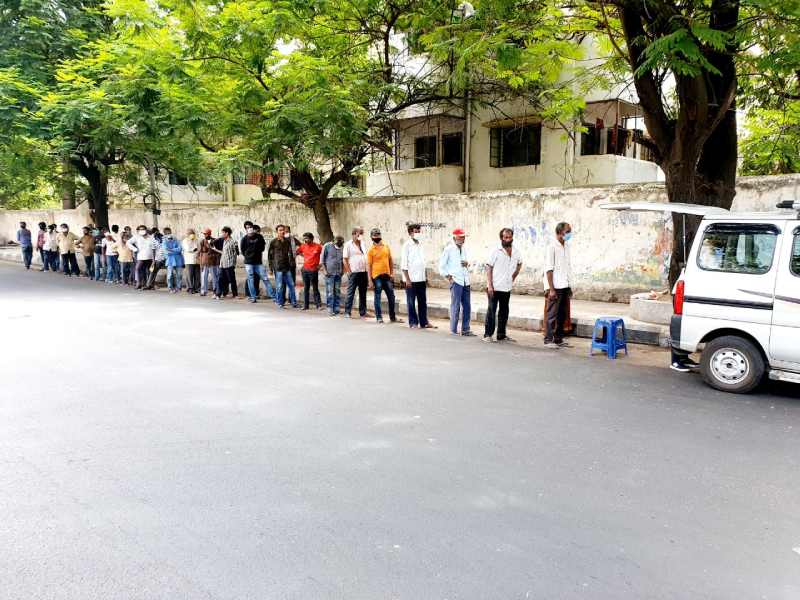 La Excellence Voluntary Food Program in Ashok Nagar, Hyderabad is home to thousands of civil service aspirants from neighboring districts of Hyderabad. Their food program started immediately after lockdown started and ended on May 25. With no restaurants, mess, and curry points open, many aspirants faced difficulty to get even 2 square meals a day.
La Excellence Institute of Civil Services and the faculty rose to the occasion and fed the aspirants in the area. The institute collaborated with Go Bharati Foundation to distribute cooked food. They also started an online fundraising campaign with Milaap to meet the expenses of arranging for the meals. Till now, they have distributed 11,000 meals to the students in the area. The food included fruits to ensure a balanced diet.
Malleshwar Rao and Sujath Ullah have been at the forefront of feeding hungry for the last many years. Enter lockdown, the duo doubled their efforts to ensure no one goes hungry. They raised funds online to feed lakhs of meals.
Malleshwar has been serving food for 8 years now and has distributed 4 lakh meals since lockdown. "Each day our network of 150-200 volunteers served 20 thousand meals in Hyderabad and Secunderabad. A temperature check for cooks is done every day. Moreover, they are tested for COVID-19 once in 15 days," he said.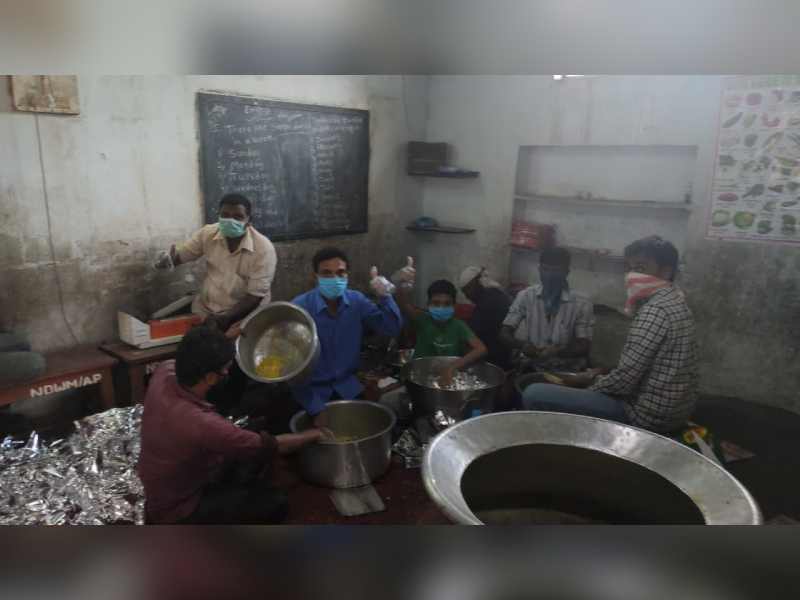 Sujath Ullah too has been distributing daily breakfast to people at 3 government hospitals over the last three years. He is very particular about kitchen hygiene and sanitation. His team of 4 chefs and 4 volunteers worked hard to cook and distribute lakhs of meals throughout the lockdown.
Sujath Ullah is extremely popular among people for the work he has done so far. His raised Rs. 28.5 Lakh from 2000 supporters through Milaap. Since the lockdown, he distributed 75,000 breakfasts and 15,000 lunches at hospitals and other locations.