Would go hungry for water; Alakaapoor township's four-year long struggle for water connections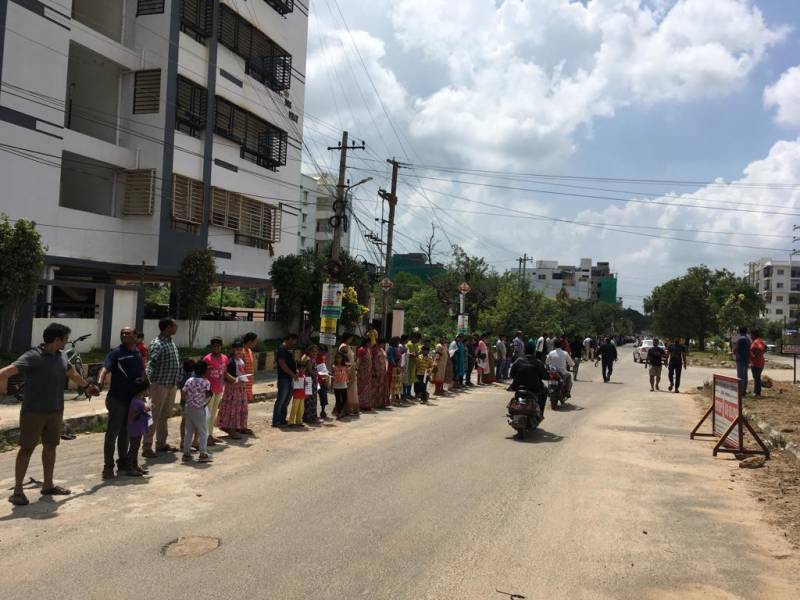 Hyderabad: About 500 residents from Alakaapoor Township formed a peaceful human chain demanding safe drinking water on Sunday at 11 am in Hyderabad. The residents alleged that their demands for safe drinking water have been pending since last four years.
A good number of IT employees live in Alakaapoor Township, which is located in Manikonda municipality and within 8 km radius of Hi-Tech City. For the last four years, the Resident Welfare Association (RWA) has been trying their best to get drinking water connections for residents. The first water applications were made to Hyderabad Metropolitan Water Supply and Sewerage Board (HMWSSB) on June 2015.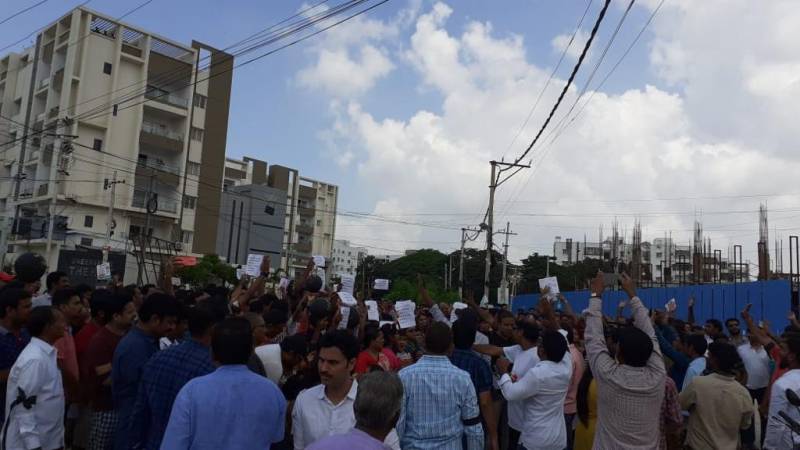 The residents of Alakaapoor Township alleged that they had met several officials and elected representatives including MD, ED, CGM Projects, CGM Operations, GM Div18, DGM Div18, MLA, MP, and ministers in the last four years. However, all their applications were rejected, citing a lack of available distribution network. According to residents, their demands for safe drinking water were not met despite instructions by Minister for MA&UD KTR. Reportedly, during a public meeting in Neknampur on April 2017, he instructed Neknampur MD to address the problem.
Annoyed residents mentioned that many apartments are still dependent on private tanker supply and they are worried due to the delay in issuing water connections and laying of distribution lines which is not yet completed. The residents are also upset, as they don't see any steps taken by the concerned authorities to achieve water supply by the summer of 2020.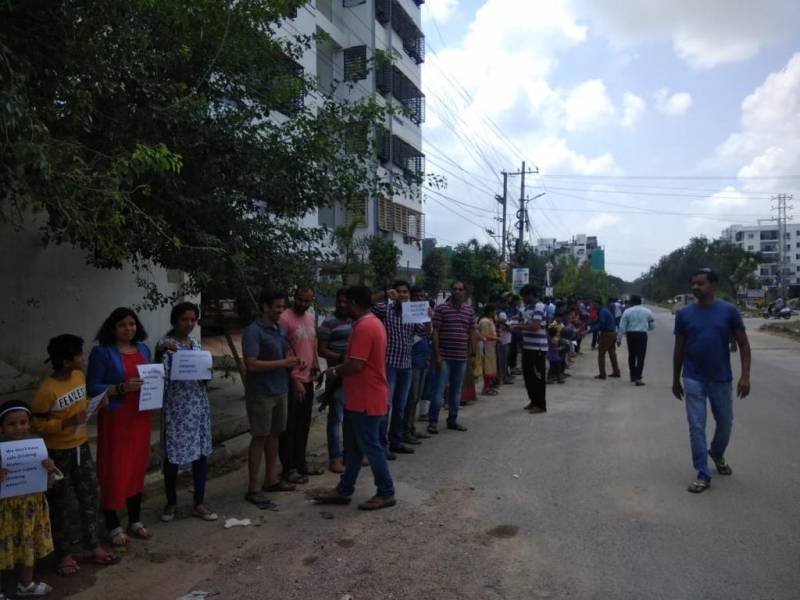 Manoj Kumar, Executive Member of Alakaapoor Residents Welfare Association, alleged that there is no allocation of water to township yet. He said, "We haven't yet received a single drinking water connection for the 4,000 dwelling units with 20,000 plus residents, which are tax assessed by Municipal records. As per rough estimates, the township is spent Rs 6 crore per year for the last three years buying water through private tankers. The private tankers supply borewell water, which is mostly contaminated with sewerage, as the borewells are located closer to the lake."
He further added that the water they receive come from a depth of 1,800 to 2,000 ft, and are not recommended for drinking purposes. This poses health concerns for adults and children alike. "During the last summer, we bought 5,000 litres as HMWSSB didn't provide us drinking water citing heavy demands, and CAN number not available. By the time the board started operation of tankers with temporary CAN, it was already late. I feel it is high time that the government started acting on our applications and provide us with drinking water," Manoj said, adding that private tankers are looting them during the summer as they are charged Rs 2,500 per tanker.
The residents of Alakaapoor township have requested officials to reopen all their closed water applications and to allocate drinking water and start distribution network-related work immediately so that they can get water at least for the next summer. The residents have also warned authorities with a hunger strike from next Sunday onwards if there is no movement on their requests.