South African beauty Zozibini Tunzi is the new Miss Universe.
Tunzi warded-off stiff competition to pip the field and crown herself with universal glory. The Miss Universe-2019 tiara was given away by Miss Universe-2018 Catriona Gray to mark the completion of this year's glittering beauty pageant at Atlanta on Sunday.
Miss Universe Puerto Rico Madison Anderson was the first runner-up while Miss Universe Mexico Ashley Alvidrez was the second runner-up. Vartika Singh finished at the 15th spot.
Tonight a door was opened and I could not be more grateful to have been the one to have walked through it.
May every little girl who witnessed this moment forever believe in the power of her dreams and may they see their faces reflected in mine.
I am #MissUniverse2019. pic.twitter.com/gMkjmVCabo

— Zozibini Tunzi (@zozitunzi) December 9, 2019
Zozibini Tunzi, the 26-year-old from Tsolo has been in the forefront of crusades against gender-based violence. She has been describes as, "She has devoted her social media campaign to changing the narrative around gender stereotypes. She is a proud advocate for natural beauty and encourages women to love themselves the way they are."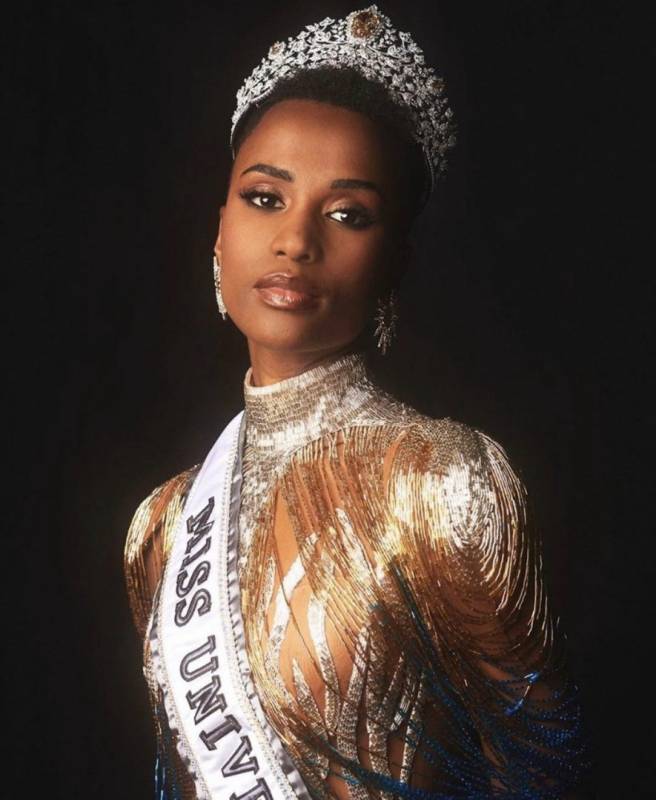 The clincher came when she was asked "What is the most important thing you should be teaching young girls today?" and Ms Tunzi spontaneously responded with "Leadership".
Oprah Winfrey tweeted to congratulate her on her crowning glory with "Congratulations Miss South Africa, the new Miss Universe @zozitunzi! Agree with you…leadership is the most powerful thing we should be teaching young women today. We welcome your visit to #OWLAG, our Leadership Academy for Girls (sic)."