Hyderabad: It is not often that a dying wish is satisfied, especially when the person is quite young. However, there have been instances in which various organisations have made sure to fulfil a few dying wishes. On October 29, Hyderabad officials fulfilled 17-year-old A Ramya's wish to become a Commissioner of Police, Rachakonda for a day. Make a Wish Foundation approached Mahesh Bhagwat IPS, Rachakonda Commissioner of Police, presenting before him Ramya's wish.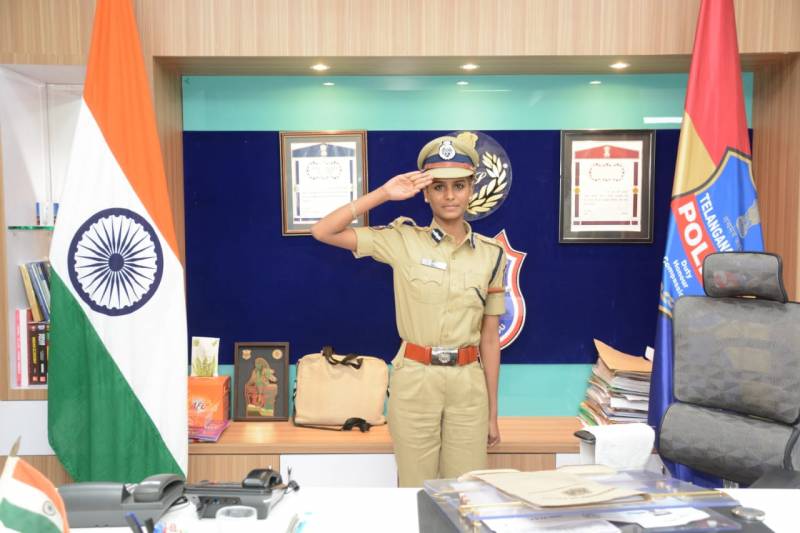 Daughter of A Narsimha and A Padma, Ramya, of Old Alwal, is a second-year intermediate student studying in Sri Chaitanya College Suchitra of Medchal District. She has blood cancer (leukaemia), and Dr Kiran of NIMS Punjagutta is her doctor.
Taking charge as the Commissioner of Police of Rachakonda, the 17-year-old stated that she would like to control law and order problems, implement five S, create a friendly police atmosphere in the limits of Rachakonda Commissionerate. Ramya added that she would bring a good name and reputation to the Commissionerate.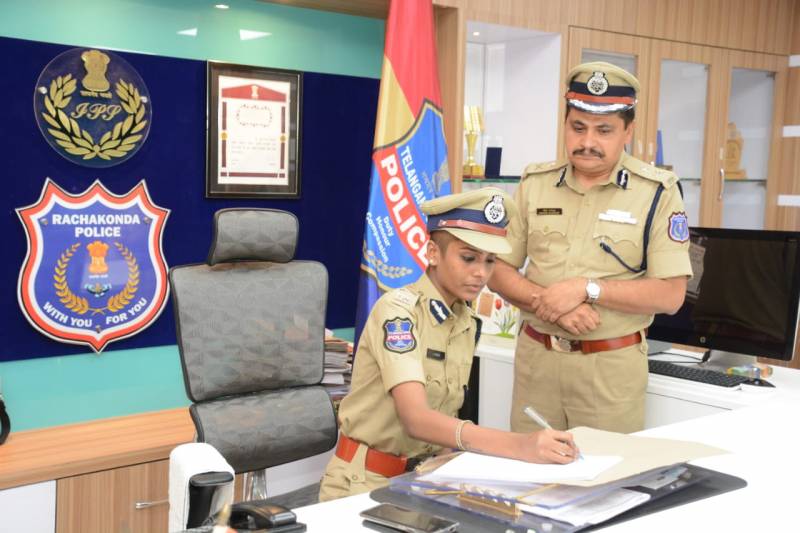 Addressing media queries, she stated that she is feeling delighted being the Rachakonda Commissioner of Police. As the one-day Commissioner, she said that she would prevent property offences and control law and order problems in Rachakonda limits. For the protection of women, she would increase She Teams and patrolling parties.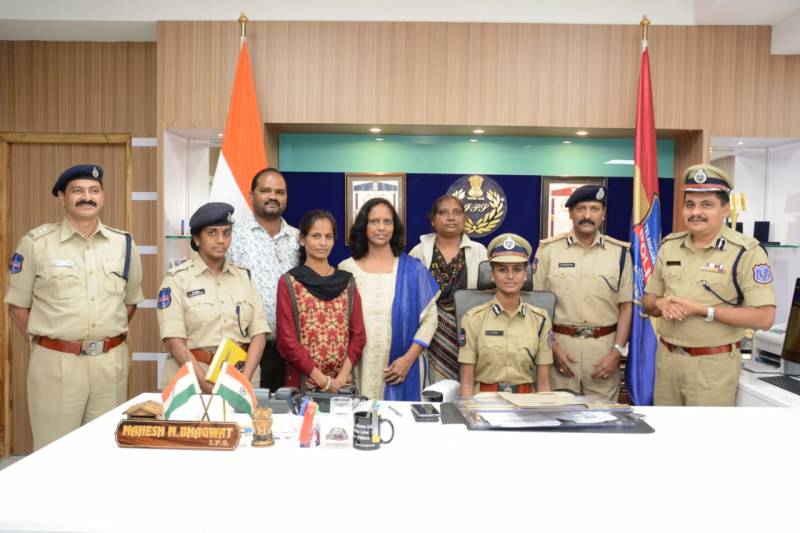 Mahesh Bhagwat and Addl Commissioner of Police Rachakonda Sudheer Babu wished Ramya a speedy recovery and presented her a small financial help for emergencies. Ramya was given the guard of honour as well. Along with Ramya, her mother Padma, Addl DCP Admin Shilpavalli, Addl DCP CAR Shameer, Make a Wish Foundation co-ordinator Shashi, volunteer Priya Joshi, RI Pawan, and others attended the event.
#MakeAWish and #RachakondaPolice - has made her wish come true.
Hearty Congratulations 💐💐 Dear. Ramya - Commissioner of Police, Rachakonda. https://t.co/XOaOdR8yGw

— DGP TELANGANA POLICE (@TelanganaDGP) October 30, 2019
It is the second instance in which Rachakonda Police Commissionerate fulfilled a wish. In 2017, the officials also fulfilled a small boy Ehsan's wish to become Commissioner for a day.