Leaving depression behind, 47-year-old Telangana woman is all set to swim across Palk Strait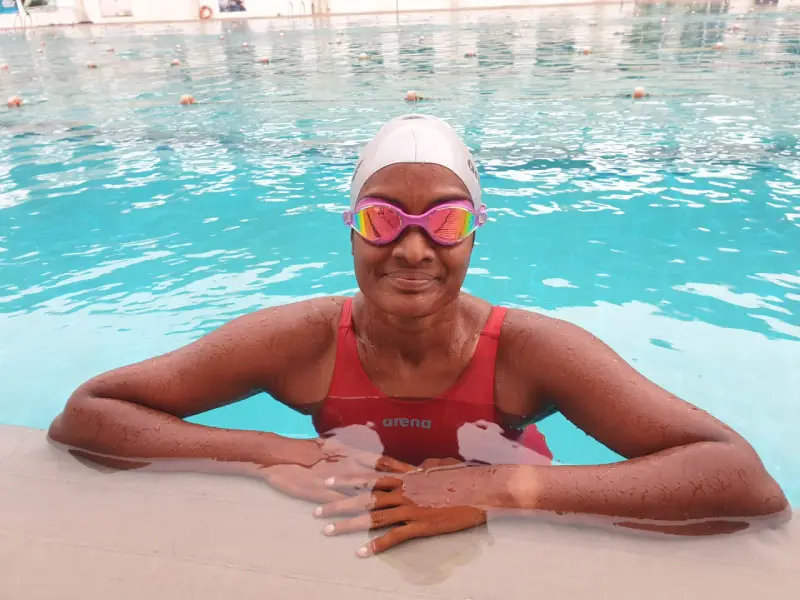 Hyderabad: From chronic aqua-phobic to ace swimmer, 47-year-old animator Syamala Goli has come a long way to set a new example of perseverance and become a role model for the younger generation in Telangana and Andhra Pradesh.
Four years back, Goli thought her life has hit a dead end after battling depression and bothersome menopause. Despite losing everything, she was not ready to give up. Her never-say-die attitude and determination not only defeated depression and aquaphobia but gave birth to a new swimming champion.
Today, this 47-year-old is the only woman swimmer from Andhra and Telangana in the long-distance open water swimming. She crossed 13 km Ganga in 1.50 hours and 14 km Hoogly in 2 hours. Today she is the only woman representative from India who participated in FINA World Masters Championship. She represented Telangana in 2019 and secured 22nd rank.
Come March 14, she will be attempting to swim across the Palk Strait -- a distance of 30 km from Talaimannar in Sri Lanka to Dhanushkodi --with the support of the Telangana government.
"I was a simple homemaker when I was introduced to animation by my son. Eventually, I started an animation firm. For ten years I ran the animation company and received good projects from companies like Pogo. However my auditor failed to file the ROC as per the new government regulation and I had to wind up the company," she said.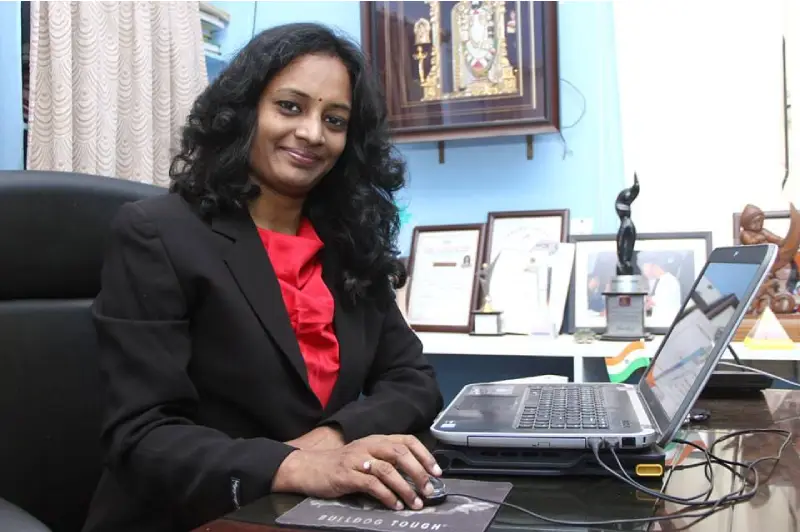 The closure had a cascading effect on her physical and mental health. She slipped into depression and her bothersome menopause only aggravated her physical and mental condition.
"I decided to come out of depression come what may. That's when I took up swimming and I enjoyed it. It was like water therapy for me. It changed my lifestyle and brought more discipline in life. I was very scared of the water. I didn't know women at this age can start swimming. But today I have fallen in love with water," she said with a broad smile on her face.
Soon she realized her potential and decided to become a professional swimmer. She started participating in competitions and won a gold medal at the state level. "I crossed 1.5 km Krishna for the first time," she said
However, she was still not fully satisfied. Therefore she decided to try crossing English channels. Goli even approached IPS officer Rajeev Trivedi, who has crossed Palk Strait, Gibraltar, and the English Channel, for guidance.
"Rajeev Garu gave me an appointment after three months. But I couldn't wait. I wrote a letter to him. Seeing my desperation he finally agreed to coach me online," she said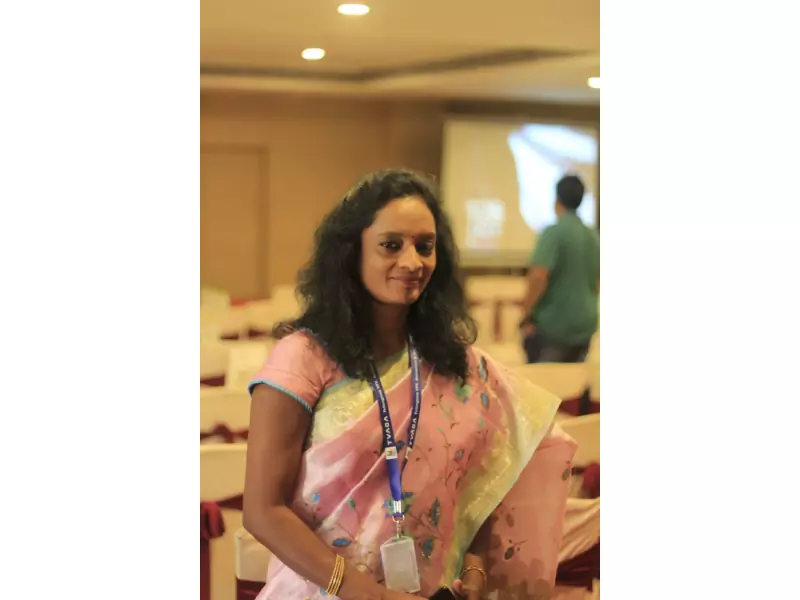 Rajeev started training Goli through WhatsApp. She would send him videos of her training sessions and Rajeev would give instructions and tips.
Slowly, she started improving and started participating in open water state-level tournaments. She stood second in these championships.
"Later coach Ayush Yadav started training me. Competing with small kids is always challenging for a 47-year-old woman," she said.
Born and brought up in Samalkota town of East Godavari district, she was suffering from hydrophobia until the age of 44. Coming from a family of sportspersons, her father Venkat Raju was an eminent weightlifter. However, he did not want Goli to participate in any sports-related activities.
"Even now my father tells me that what I was doing is not right. But I am only listening to my heart," she said.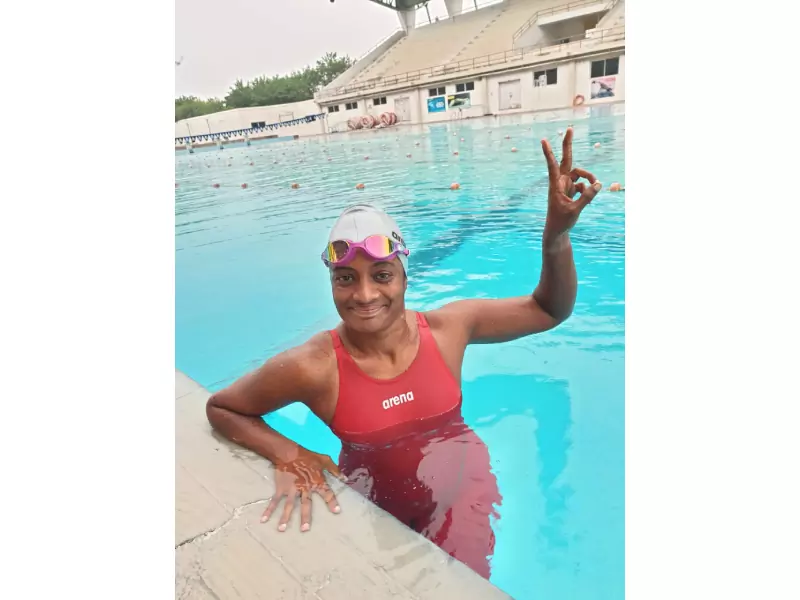 Goli's day starts at 3 AM when she prepares breakfast for the family. Later she travels 17 km from her home to Gachibowli stadium for practice. After an hour of workout, she practices swimming for three hours.
"After morning practice I again return home to prepare lunch and take care of other chores. Again I go back to the stadium and complete three more hours of swimming", she said.