Amaravathi: The traditional Bunny festival at Devaragattu village in Kurnool district saw over 68 people getting injured in a ritual stick fight during the festival.
This festival is annually held in the name of Bunny Utsavam at Devaragattu mala Malleswaram Swamy Temple. People from 11 different villages fall into two groups and fight with each other to secure the ceremonial statue. More than one lakh devotees take part in the festival.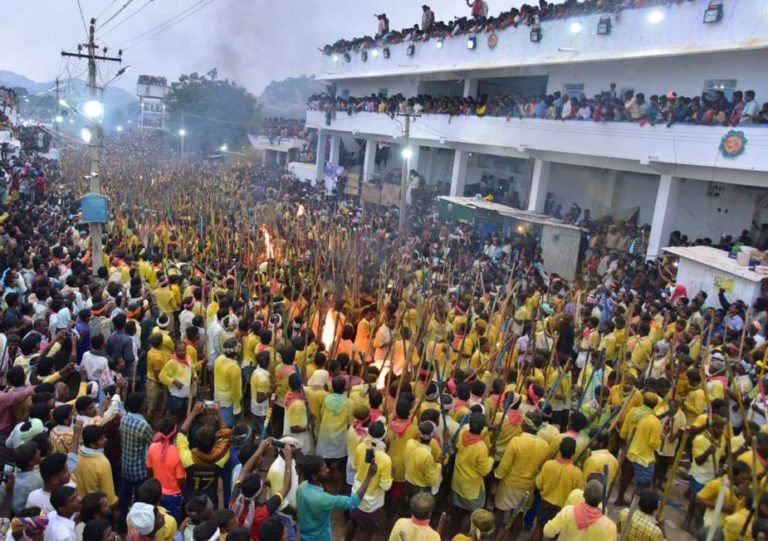 On Tuesday night during the stick fight more than 64 people got injured while four are critical. The injured were admitted to hospitals in Adoni, Alur and Kurnool where the treatment is being carried out. Large numbers of devotees from Tamil Nadu, Rayalseema and other places visit the festival.
The measures taken by the police department to prevent violence during the festival turned out to be fruitless this year with 68 people getting injured. The efforts made by the prohibition and excise department to curb alcoholism have also been unsuccessful.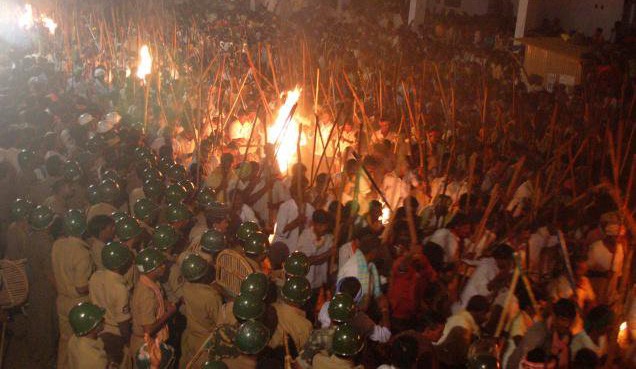 As the idols were carried down the hillock along Rakshasapada, Jammi chettu and Neduru Basavanna temple to the Simhasanakatta, the villagers clash with one another with long sticks with metal ring tips to gain possession of the idols.
At the same time, people from Neraniki, Neraniki and Kothapet try to protect them.
Also Read:https://newsmeter.in/telangana-cultural-festival-bathukamma-begins-on-a-grand-note/