Secunderabad: An 80-year-old man, from Madhura Nagar colony in Neredmet area of Secunderabad, who tested negative a week back tested positive for Coronavirus on April 17 night.
A health officer informed, " The 80 year-old man is a paralysis patient with pre-existing health complications like diabetics, hypertension and asthma. Around April 10, the family took the patient to Millitary hospital since he was suffering from cough, later the doctors referred the case to Gandhi Hospital. The medical reports revealed he was COVID negative and was recommended to 14 days house quarantine, he was discharged on April 15th . But, since his health condition did not get any better, the family took him to a private hospital, where his was swabs were collected. The second report declared him COVID positive on April 17th'.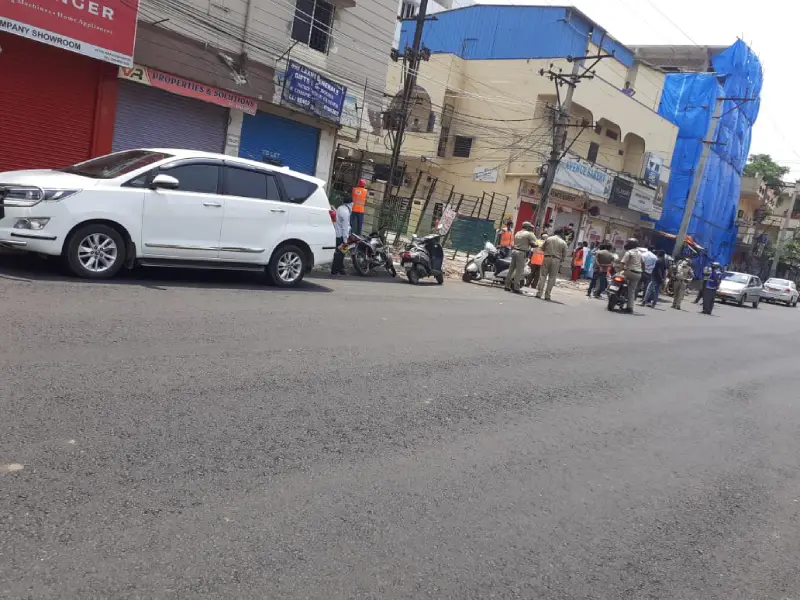 On discrepancies found in the medical reports, Gandhi hospital's nodal officer for Coronavirus, Dr Prabhakar Reddy explained,, "If the virus is in the incubation stage, the result will still be negative. The case of this 74 year old man is an example. Such situations we ask people to go in isolation and come back for another test if the condition aggravates."
Neither the man nor five of his family members have been reported to have a travel history. Contact tracing is still going on, said a neighbour . Ten other families including the patient's family living in the apartment and 36 others have been marked for quarantine. The health department and GHMC have sent around 68 members to Nature Cure hospital at Sanath nagar. While three lanes leading to the house has been sealed.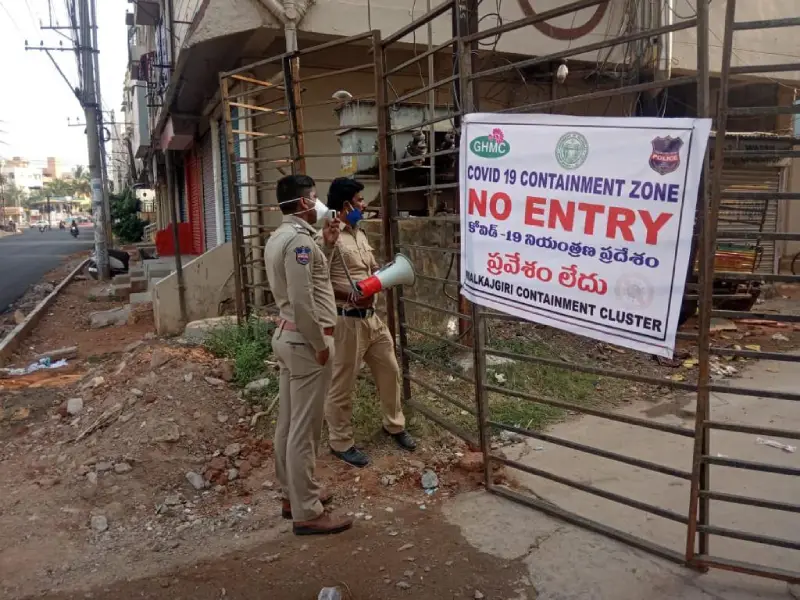 A neighbour ( name withheld ) told NewsMeter "He is very old and never comes out. He stays with his wife, son and grandchildren. The apartment belongs to a TRS leader Sreenivas Reddy. He is also the president of the colony. Few days back they mobilized money and distributed food to more than 50 people in a nearby lane. The man's son had also participated in this'.
Almost 300 families stay in the Madhura Colony of the apartment of the patient. The entire colony has now been declared a containment zone.
As on April 17, the total number of positive cases in Telangana is 766 . While Hyderabad has around 286 active cases, the highest in the state.