Hyderabad: Electricity power thieves better beware! A 'Big Brother is watching you' set up is in place to keep vigil and nab the culprits.
In a first-of-its-kind initiative, the energy department of Telangana State has set up its first anti-power theft squad police station in Siddipet district.
The move is aimed at curbing incidents of power theft by unauthorised persons. The police station will be spearheaded by a DSP rank officer with a work-force of 148, including women. The DSP and the staff will report directly to the Chairman & Managing Director of Telangana State Southern Power Distribution Company Limited (TSSPDCL).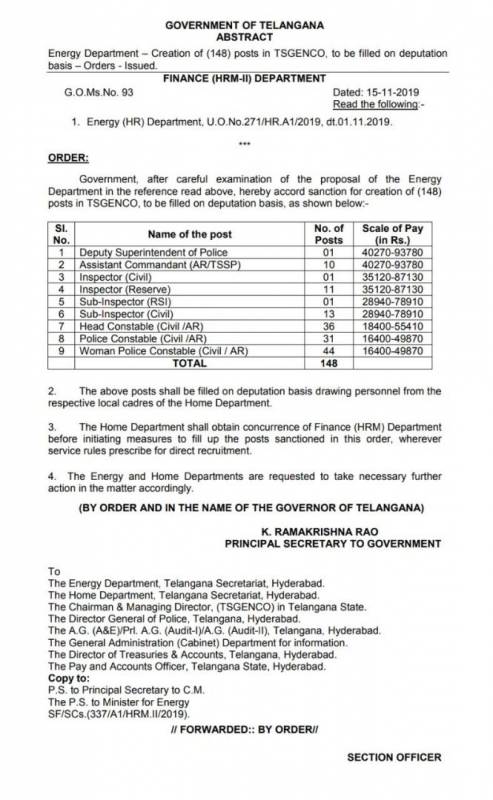 GO MS No 93 was issued to this effect by the Finance Department on Friday.
"The government after careful examination of the proposal, hereby accords sanction for creation of of one post of Inspector of police (civil) for Anti Theft Squad police station at Siddipet", says the order.
The post shall be filled on deputation basis drawing personnel from the concerned local cadre of the Home Department.
Apart from the DSP, the staff includes ten assistant commandant rank officers to be drawn from Armed reserve and Telangana State Special police units, a Inspector(civil), 11 Inspectors(reserve), one sub-inspector-Reserve(RSI), 13 sub-inspectors(civil), 36 head constables, 31 constables and 44 women constables, who will be deputed from civil and armed reserve wings of Telangana police.