Highlights
Hyd start-up hopes for a farmer-friendly device next
Hyderabad: Ever thought how it would be if 'Alexa' could water your plants? A Hyderabad-based start-up 'Inforepos' has launched a product 'Simplifarms' using which you can command Alexa to water your plants.
Srinivas Gutti, who founded Inforepos, says, "The idea struck me when my parents after retirement came to Hyderabad to stay with me. My father, who worked as an Agriculture officer was interested in farming. In our backyard, he was cultivating a few vegetables and small plants. But as he used to go for an outing for a week or so, there used to be no one to water our plants. So, I thought of inventing this internet=based automatic plant watering machine."
Gutti, who was an IT employee left his job in 2017 and started working on his idea. Four months back, he finally launched his product. He says this machine is specially designed for urban gardeners. Incidentally, it works not only through Alexa but also through the phone.
How does the machine work?
The first step is to install Simplifarms app and connect the 'Water-Beat' machine to the app. The machine appears with a device number in the app. Once we click on the device, it shows two options, one is to switch on and off with a tab next to it saying 'water my plants', second is to schedule water timings.
Using the same app Alexa can be connected to the device and by saying, 'Alexa switch-on water' and 'Alexa switch-off water' you can voice-control the device.
Gutti says, "I kept in my mind urban style of living while designing the product. Through this technology, you can water your plants from anywhere. We are also trying to invent farmer-friendly products. "
One of such inventions under Simplifarms is Soil Pulse, said Gutti. The soil tester can detect the moisture present in the soil and can also control the water device, based on soil temperature and moisture. The product is now just focused on urban garners and we aim to take it to large scale farmers."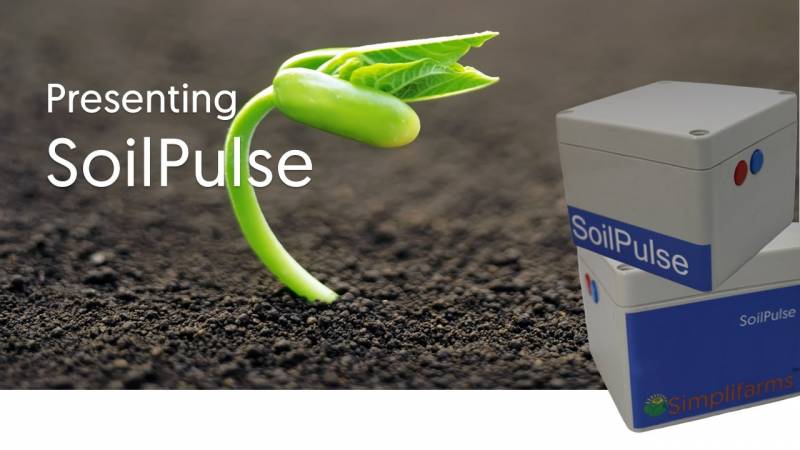 Other than this automated plant watering system, Simplifarms also provides hydroponics and vertical farm services.