Hyderabad : A criminal case under section 30 of the Arms act, has been booked against Amit Sanghi, President of Telangana rifles association. He is accused of intimidating his wife and two kids using a rifle. The man is family to the Sanghi Group of Industries.
The Banjara Hills police, acted upon a complaint filed by Ms Reeta Sanghi, wife of the accused. Amit Sanghi, is the only son of late Anand Prakash Sanghi, Ex-founder of the Sanghi Group of Industries. The accused earlier managed the Sanghi Spinner India Private Limited, which is no longer in operators.
Speaking to NewsMeter, Ms Sanghi explained, "On March 24th night, my husband entered the house in a complete inebriated condition, he held a loaded weapon. He then asked my son to keep the weapon in the locker, following which he (son) panicked. I called my brother seeking help, as I leave alone with my kids. We then asked Amit to leave immediately, since I was scared, he would attack us. On reaching his car parked below our apartment, Amit started yelling, he took the gun and aimed us, he said 'I will shoot you'll (family ) and himself'.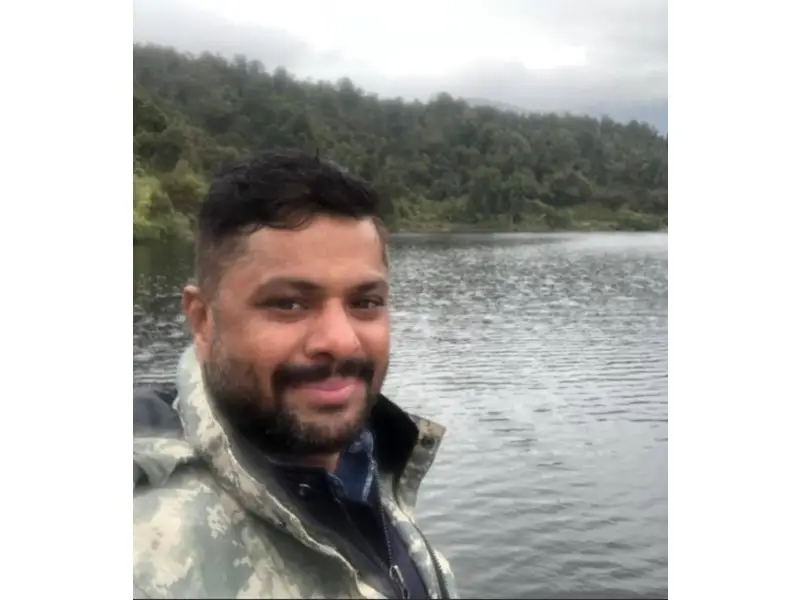 She adds, "It was a nightmare for my son and me. However, my son managed to grab the gun and run away. We then, managed to call police and filed a complaint. The weapon has been submitted to the Banjara Hills police station'.
Ms Reeta Sanghi told NewsMeter that she has been living separately from her husband since the last three years. 'I live with my two kids alone in the building where my parents stay. My marriage is broken following Amit's abusive behaviour and alcohol addiction. We haven't met each other until he recently fell sick, along with my kids I visited him at the hospital. Taking advantage of that, he appeared at my house with a weapons.' she said.
The complainant, in 2017, had filed a domestic violence case against Amit Sanghi. The complaint also included the cancellation of the gun license. 'I filed a domestic violence case against my husband in 2019 February but received no relief. It is the same with the maintenance case filed in March 2019. My kids and I always live in fear of being attacked by him.
Sub Inspector A. Ravinder, currently handling the case, told this correspondent that the accused has also been booked under 506 (criminal intimidation ) of the Indian Penal code. 'A case has been registered under Arms Act and IPC, the accused has not been arrested as the investigation is on'.