Hyderabad: On 3 August, the Andhra Pradesh government launched the E-Rakshabandhan scheme to prevent cybercrimes against women. The month-long programme will work to create awareness against cybercrimes that affect women, young girls, and children. In light of the same, NewsMeter takes a look at the rate of cybercrime in the state during the past five years.
According to the data released by the Andhra Pradesh cybercrimes division, the FIRs registered against online harassment of women using social media, e-mails, or WhatsApp has seen a surge. Ninety FIRs were registered in 2015 against these particular cybercrimes, while the number grew to 210 in 2019. In the first half of 2020 (January to May), the cases registered were 145. Hence, the number of cases already registered in the first five months of this year is more than half of previous years' complaints.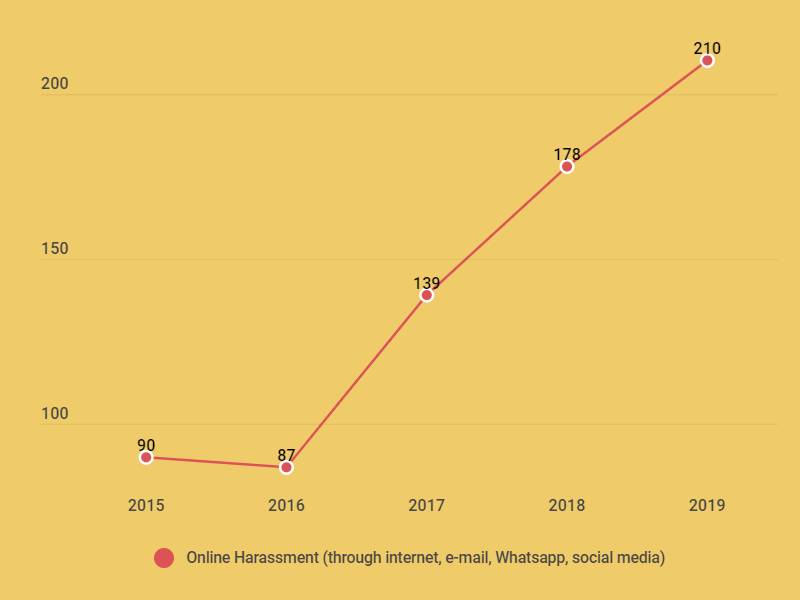 (Yearly data of cybercrimes against women from 2015-2019.
From January to May 2020, such cases reached 145, almost 75% of the total cases of 2019)
Source: Andhra Pradesh police
Cases of OLX frauds, social media misuse, and online job frauds have also been on the rise. Speaking to NewsMeter, additional DGP of CID Sunil Kumar said, "While the E-Rakshabandhan programme is being conducted to prevent cybercimes against women, we will also host sessions on OLX frauds, social media misuse, and several other modus operandi to make people aware of the same. Cybercrime has definitely seen a surge in the past few years, but we want to contain its impact."
While in 2015 the number of cases booked under online frauds (Facebook/OLX/ online shopping sites) was 70, in 2019 it had increased to 460 and between January and May of this year the cases registered have already reached 516.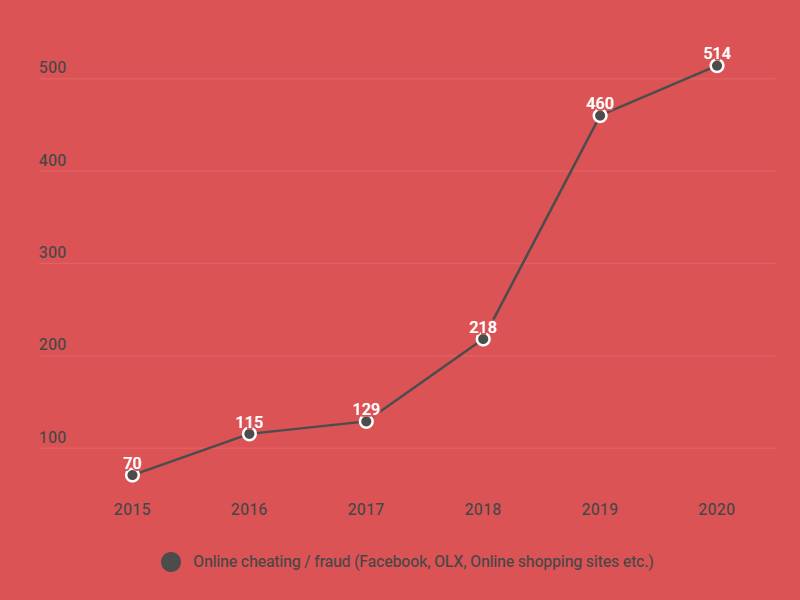 (Growth of Facebook/OLX/Online shopping sites related cybercrimes from 2015-2019.)
Source: Andhra Pradesh police
In the current year, the majority of the cases were registered in Vishakhapatnam (175) and West Godavari (94). The total number of cases registered, collectively, by the cybercrime division in 2015 was 571 and 802 in 2016. Meanwhile, 1,113 cases were registered in 2017, 1,453 in 2018, and 2,164 in 2019. The total number of cybercrime cases registered between January and May 2020 is 854.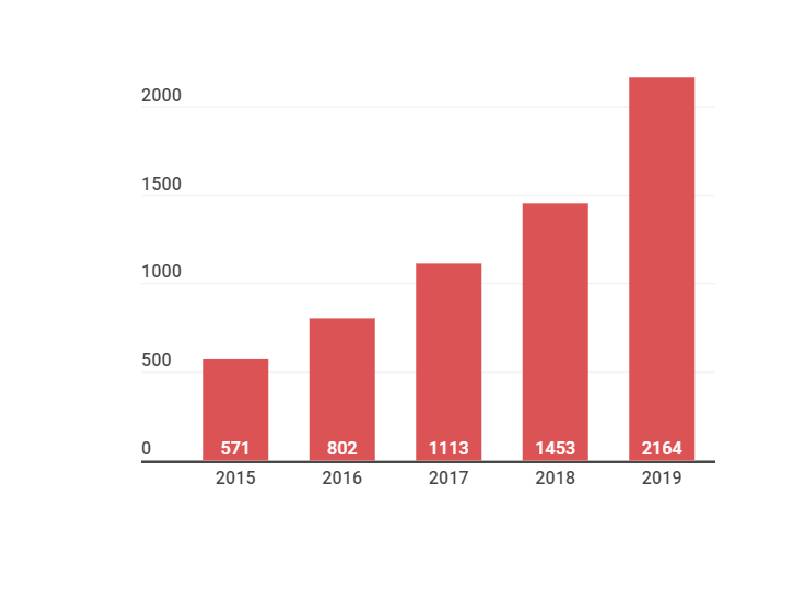 (Cumulative cybercrime cases reported in Andhra Pradesh from 2015- 2019.
As for January to May 2020, 854 cases have been registered)
Source: Andhra Pradesh police
Stressing on the challenges of raising kids and surviving in this digital era, deputy inspector general of police, CID, Sunil Naik said, "Awareness of cybercrimes is more important than detection so that we can lower the possibility of people falling into such traps. The traps for women usually include men befriending them and posting their photographs on social media. For the general public, it is important that we create awareness about not giving away the OTP or card number, or falling into fake jobs and matrimonial traps."