Hyderabad: Several Telugu leaders hoisted the Tricolour in their respective constituencies on the occasion of the 74th Independence day on 15 August. A photo claiming Andhra Pradesh deputy Chief Minister Narayana Swamy hoisted the flag upside down is going viral on social media and WhatsApp.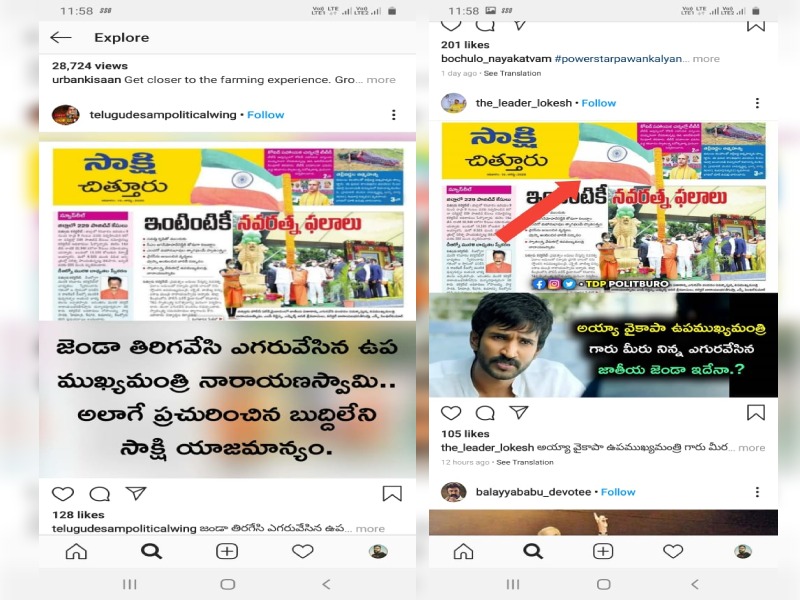 The image is a clipping from the Sakshi newspaper showing the Tricolour upside down. A text in Telugu accompanies the image claiming the deputy CM hoisted the Indian flag upside down.
Fact Check:
The claim that the Deputy Chief Minister of Andhra Pradesh hoisted the Indian flag upside down is FALSE.
We used Google Reverse Image search to find the said photo and found that several officials of the state have tweeted a photo that shows the Indian flag hoisted in the right way.
The photo was published on a website, nh9news.com.
Several Twitter users shared the above image along with a paper clipping from Sakshi newspaper and claimed the error occurred while designing the newspaper.
On 17 August, Sakshi clarified that due to technical faults, the flag was published upside down on 16 August in the newspaper's Chittoor edition.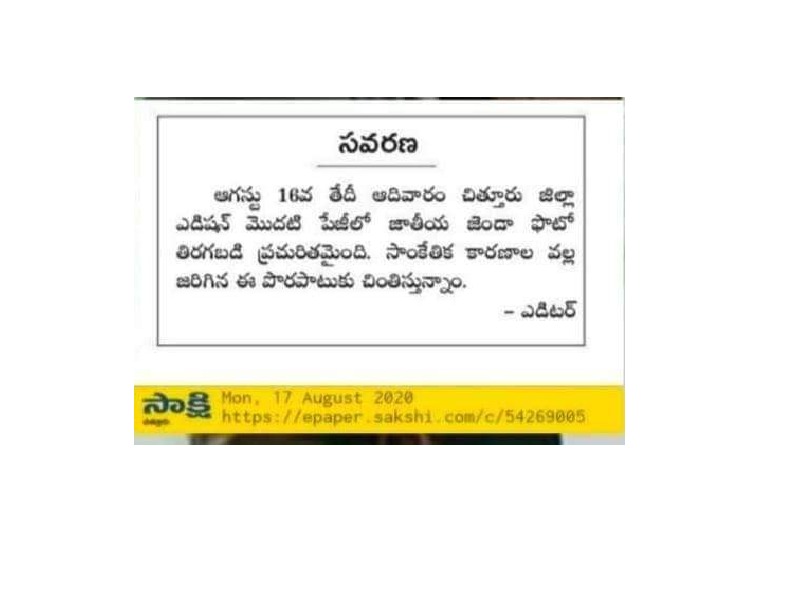 Hence, the claim that Andhra deputy CM Narayana Swamy hoisted the Indian flag upside down is FALSE.
Claim Review :
Andhras deputy CM hoist Tricolour upside down
Claimed By :
social media users