Guntur : A 33-year-old man collapsed on the road and later died at a hospital on April 20th, after he was beaten up by sleuths of Andhra Pradesh police. The man reportedly stepped out to buy medicines for his father at Sattenapalle in Guntur district of Andhra Pradesh.
The deceased has been identified as Sheik Mohamood Gouse. The death of Gouse, sparked a protest by the relatives and friends, who demanded action against the police officials responsible for the death. The agitators took on to the roads along with the body.
Investigation found that, on Monday, Gouse had gone to his father's house to collect a prescription in order to buy medicines. While, he was crossing the police check post at Sattenapalle. A sub-Inspector serving at the local police stopped and questioned him for stepping out amid lockdown imposed in the state.
Not happy with Gouse's answer, the cop hit Gouse using a baton. Unable to bear the police brutality, Gouse collapsed on the spot.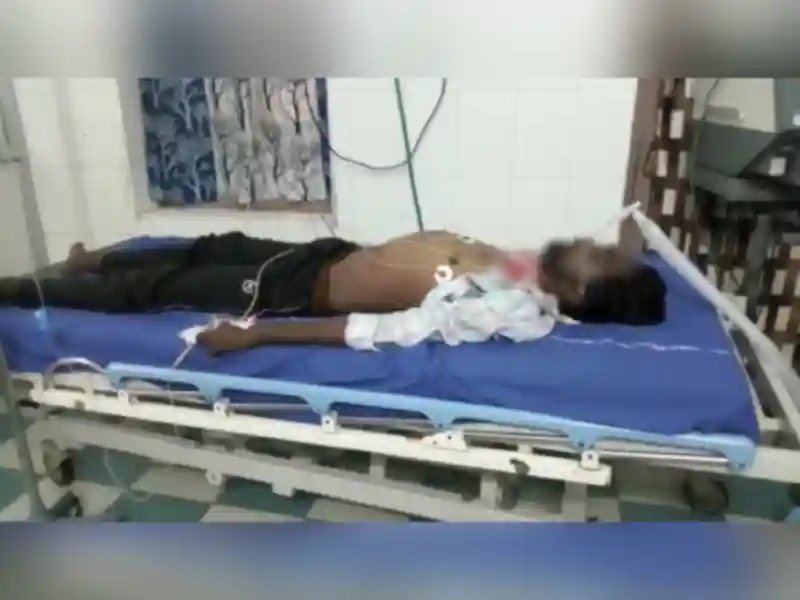 A few family members and friends reached the spot and shifted him to a nearby hospital, where he took his last breath. According to the family, Gouse had undergone a surgery a few years ago and he was suffering from heart-related problems.
Condemning the police brutality during lockdown family members and relatives of Gouse along with the body took out a rally and staged a massive protest on the streets of Sattenapalle in Guntur district.
The police tried to pacify the agitators by claiming that they will initiate probe into the incident and will take action against the police officer.
A statement from the Director General of police - Andhra Pradesh is awaited.