Amravati: Water resources minister Anil Kumar Yadav on Saturday rubbished former chief minister N. Chandrababu Naidu's claim that the floods in Andhra Pradesh were man-made and were aimed at inundating his river-front house in which he is residing.
Speaking to the media Mr Yadav said, "If we are to believe what Mr Naidu has said, then according to that the Pulichintala water levels should be far less than what they actually are. After the reservoirs were full the crest gates were opened as per the standard operating procedure.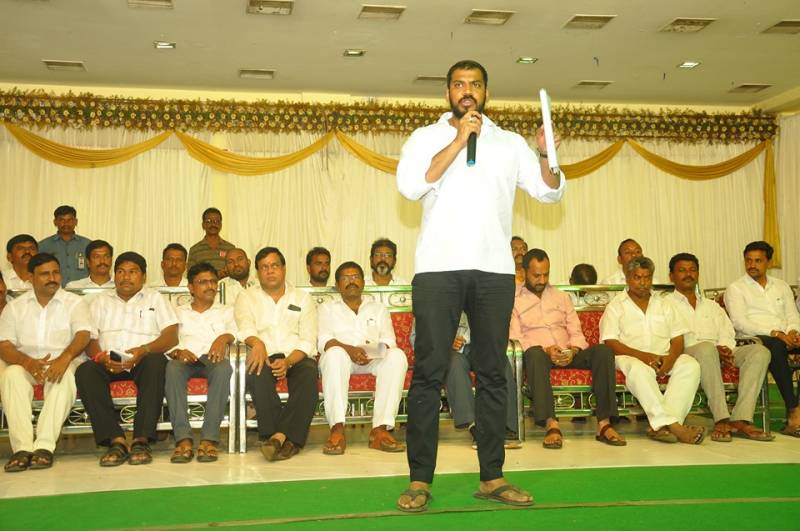 On allegations that instead of reviewing and monitoring the flood situation in the state Chief Minister Y.S. Jagan Mohan Reddy flew to the US, the minister said that from time to time reviews were done. Concerned collectors constantly monitored the flood situation and necessary action was taken.
"It was Mr Naidu who fled to Hyderabad after gauging the intensity of the floods and fear imminent inundation of his residence. We were always alert and took timely steps constantly," he added.
Flood gates from Almatti down to Srisailam, Nagarjunasagar and Pulichintala were opened. Prakasam Barrage for the first time in the recent past had seen the water of such magnitude and the gates had to be opened.
Fearing inundation of his riverfront residence, Mr Naidu had shifted his belongings to the first floor and fled to Hyderabad. Mr Naidu returned only after normalcy was restored and gave a power-point presentation wherein he tried to impress that the government tried to flood his residence.