Visakhapatnam: After a gap of two years, the picturesque Araku Valley in Vizag Agency has got back its carpet of 'gold', one of the most favourite backdrops to click selfies and snaps for tourists, with niger flowers shining in full bloom.
Tribal farmers of the area had stopped growing niger, called valisilu in Telugu, after the oilseed crop was destroyed by a root parasite. As they moved to other agro products, the golden-yellow flower disappeared from the valley.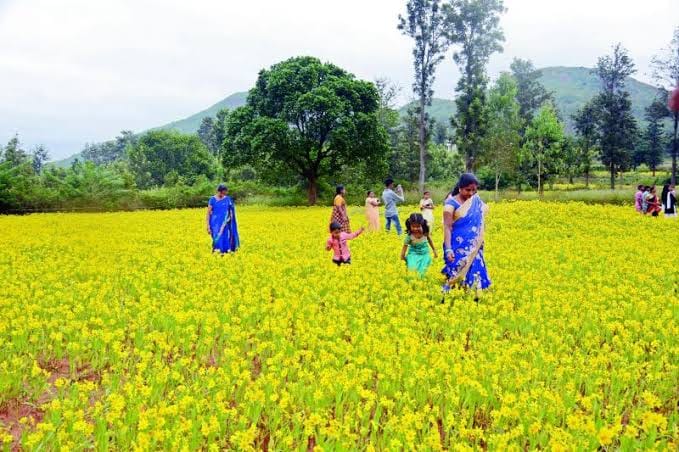 Backed by the scientists from Hyderabad-based Indian Institute of Oilseeds Research (IIOR) and Sanjivani NGO, the farmers once again sowed niger this year, ensuring that tourists don't return from the valley disappointed.
P Devullu, secretary of Sanjivani, said that they distributed over 500 kgs of chemical-treated seeds to the growers. This year, the crop is very good as the presence of the parasite is minimal, he said.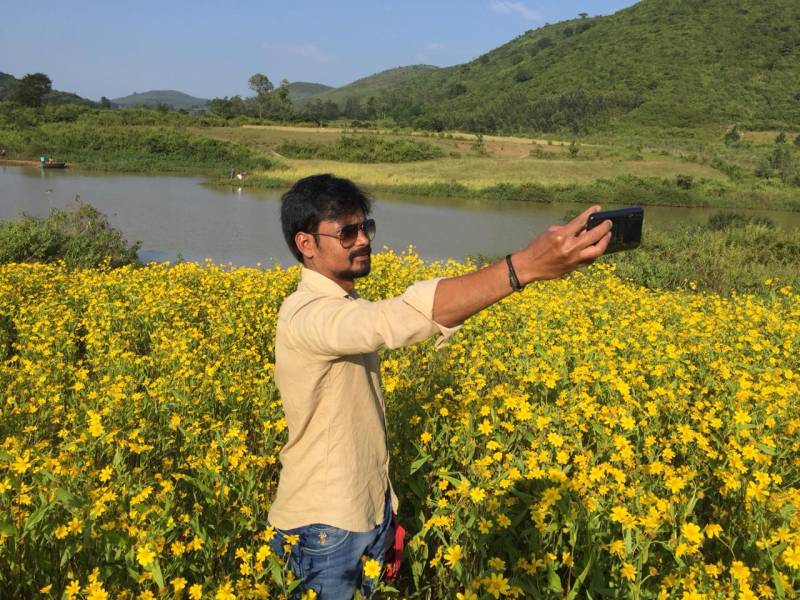 "Last year, we visited the Araku Valley during the peak winter season. But we failed to find the golden yellowish niger flowers and returned with pale and dull. This year, we found niger flowers in bloom and are happy," said S Sangeetha, a resident of Vizag city.
Niger – botanical name Guizotia abyssinica – is an erect, stout, branched annual herb, grown for edible oil. Niger oilseeds are widely used for making cosmetics and are used in paintings, said IIOR scientist SN Sudhakar Babu.
The golden-yellow flowers are a major attraction in Araku, Paderu and few other areas in Vizag Agency and draw visitors in droves from West Bengal, Odisha and parts of Andhra Pradesh, said Suresh Kumar Padal, a resident of Vizag Agency.
"Compared to previous years, the area under cultivation of niger has increased in this year," said tourist guide K Rajasekhar. "Though niger is not a cash-rich crop, it is replenishing the tribal culture and economy."
Meanwhile, Araku tourists are busy painting their social media walls with a golden hue.
Also read: https://newsmeter.in/trainee-officers-let-their-hair-down-at-the-mcr-hrd-institute-in-jubilee-hills/