Hyderabad: Food should be fun and sure, it was. A pinch of patience, a dash of care and a spoonful of laughter made all the difference. No, they were not regular chefs. Yet they brought soul to the recipe. Cooking is one failure after another until you get it right. However, they believed in themselves, their abilities, and voila! What they churned out was lip smacking.
The open space at the Dr MCR HRD Institute, Jubilee Hills, turned into a sprawling kitchen on Wednesday as scores of officer trainees got down to cook and serve their favourite dishes. The fete was part of the 94th Foundation Course being conducted for 140 officer trainees drawn from 25 states. They represented 15 services including IPS, IFS, IRS, ISS and IES.
The celebration was intended to shore up the spirits of the officer trainees who are undergoing a rigorous hundred-day course. Since all work and no play make Jack a dull boy, the carnival allowed officers to let their hair down and exhibit their culinary and organisational skills. For a change, the academic ambience at the premier administrative training Institute gave way to fun and frolic. Even the Institute Director General, BP Acharya, was seen exchanging pleasantries with the trainees and savouring the delicacies the officer trainees made.
Not just food stalls, but there were also games aplenty here. Music and soulful songs wafting in the air added to the charm. Many participants just gave in to the mood and danced away the blues. "I thoroughly enjoyed the fest. It's such a fun," said Rohan Jegadessh of Karnataka.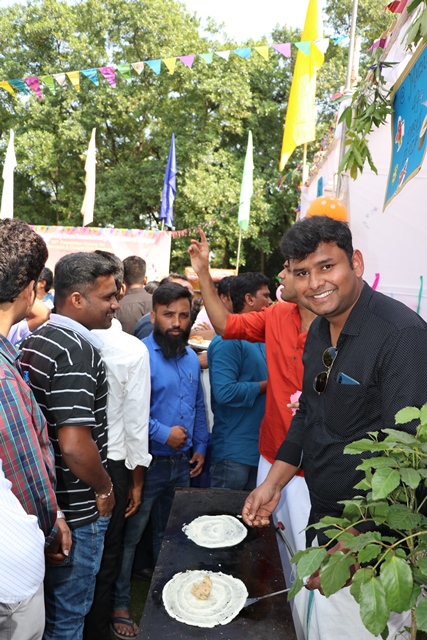 Right from the word go, the officer trainees sported a happy-go-lucky attitude apart from their colourful and casual wear. They broke up into teams and divided work among themselves. Some went out to purchase vegetables and things required for cooking while others put up colourful banners, and did the groundwork. One thing was sure — the officers didn't mind getting their hands dirty. Once ready, the trainees sold their eatables, putting to proper use planning, conceptualising and executing skills they picked up during the course. The money generated through the sales was later handed over to an NGO for a good cause.
"It's a great learning experience. A simple task of making and selling half fried eggs couldn't have been more challenging," remarked a beaming Anjali of Bihar. Her colleague, Vipasha Parul, was happy to have learnt management skills and the dignity of labour. Fish curry, Jal Mudhi, Matar Kulcha, Punjabi lassi and dal-kabab were a big hit with the faculty and trainees.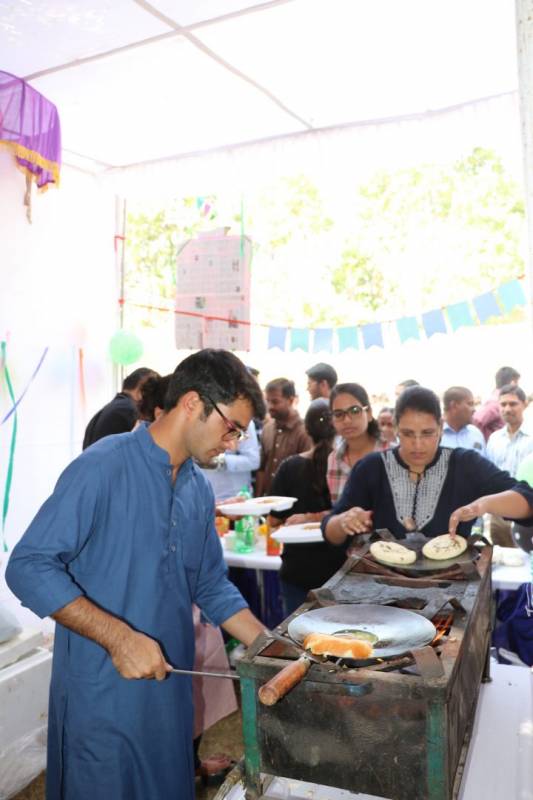 Apart from academic inputs, the officer trainees were exposed to a number of co-curricular and extra-curricular activities to make them learn the ropes of good governance. As part of the Foundation Course, they took part in long treks in the Himalayas, did rock climbing in Bhongir, besides taking part in village visits and athletics meets. These activities are intended to give them an idea about the administrative, managerial and socio-economic environment of the country.
Does this rigorous training help? Yes, many have discovered their core strengths to face the challenges ahead.