J.S. Ifthekhar
J.S. Ifthekhar is a senior journalist with nearly four decades of experience. Ifthekhar cut his teeth in journalism at the Indian Express before he moved to The Hindu. He was also associated with the Siasat Daily, Telangana Today, Deccan Chronicle, Onlooker magazine, Newstrack, Detective Digest and a few news agencies. He has written on different subjects and aspects of Hyderabadi life. However, his passion remains literature in general and Urdu poetry in particular. He is equally concerned with culture, heritage, civic affairs and problems confronting the man in the street. As a journalist he has taken up cudgels on behalf of the underprivileged and many of his stories in The Hindu saw the government promptly taking corrective measures. Ifthekhar has authored two books - Hyderabad - The Nawabi City on The Move and Haj - The Spirit Behind it. He has also translated two books from Urdu to English. His third book - Urdu Poets and Writers , Gems of Deccan  - is just released. Loves to write and writes to live. Can't imagine doing anything else.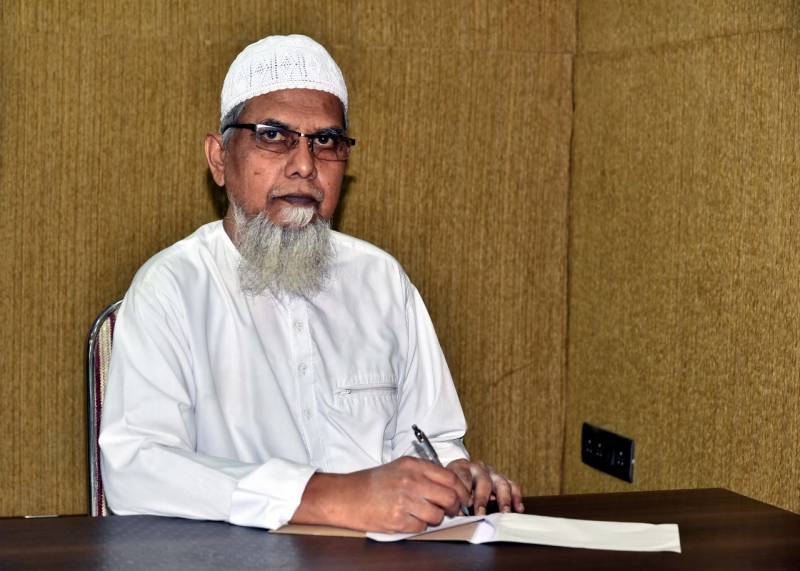 ---

It is four years since the tragedy played out in the forested area of Borati village in the Yavatmal district of Maharashtra. On November 2, a big...
By J.S. Ifthekhar Published on 2 Nov 2022 2:30 AM GMT
---

While Osmania biscuit remains its USP, in recent years Subhan Bakery has carved a special niche for itself with the crunchy Dum-ke-Roat. Now, this...
By J.S. Ifthekhar Published on 7 Oct 2022 11:25 AM GMT
---

It was way back in 1902 that Peer Mohammed founded the cap shop. It was the time when everyone wore some cap or the other – no matter which religion...
By J.S. Ifthekhar Published on 13 Aug 2022 5:00 AM GMT
---

I am but a pen, and one day my ink will run out. But that is not the case with Sabih Akhtar Siddiqui. The pens introduced by him to Hyderabad are...
By J.S. Ifthekhar Published on 30 July 2022 7:00 AM GMT
---

Over the years family members of late Dr. Ghulam Ahmed Quadri have been providing sureshot cure for every type of bone injury. Where doctors fear to...
By J.S. Ifthekhar Published on 24 July 2022 8:16 AM GMT
---

The 'intensive care' concept introduced by Shaheen at its campuses has paid rich dividends as evidenced by the just-released Intermediate results....
By J.S. Ifthekhar Published on 3 July 2022 6:53 AM GMT
---

Though he was 84 years old, age sat lightly on him as far as his passion for writing goes. A voracious reader, he authored more than 25 books on...
By J.S. Ifthekhar Published on 14 Jun 2022 10:33 AM GMT
---

By taking action against the duo, the government should send a clear message that it will not tolerate hate mongers spreading communal animosity in...
By J.S. Ifthekhar Published on 13 Jun 2022 2:32 PM GMT
---

As electioneering in the poll-bound state warms up, the question uppermost in everyone's mind is what is the Muslim frame of mind, the inclination of...
By J.S. Ifthekhar Published on 22 Jan 2022 10:42 AM GMT
---

Ever since the Prohibition of Child Marriage (Amendment) Bill, 2021 was introduced in the Parliament, marriages in the community have registered a...
By J.S. Ifthekhar Published on 3 Jan 2022 3:26 AM GMT
---

Amidst rising concerns unleashed by the Omicron variant, the Exhibition Society has decided to go ahead with the annual Numaish. It has taken...
By J.S. Ifthekhar Published on 31 Dec 2021 2:46 AM GMT
---

This is true of many other youngsters. A glass of juice, they think, sets their creative juices flowing. As the name suggests, Milan Juice Centre is...
By J.S. Ifthekhar Published on 5 Dec 2021 5:49 AM GMT
---