Hyderabad: A 48-year-old artist from Telangana has garnered praise after he drew 119 paintings to depict the fight of frontline workers against the deadly coronavirus in the country.
Narahari Maheshwaram, who has painted many miniature portraits of famous personalities, iconic monuments, buildings, and sceneries on over 100 nails, drew 119 paintings themed on COVID 19 during the nationwide lockdown.
It has taken him 58 days to draw 119 paintings. From Wuhan to India, he depicted all facets of the COVID 19 and the fightback by the people.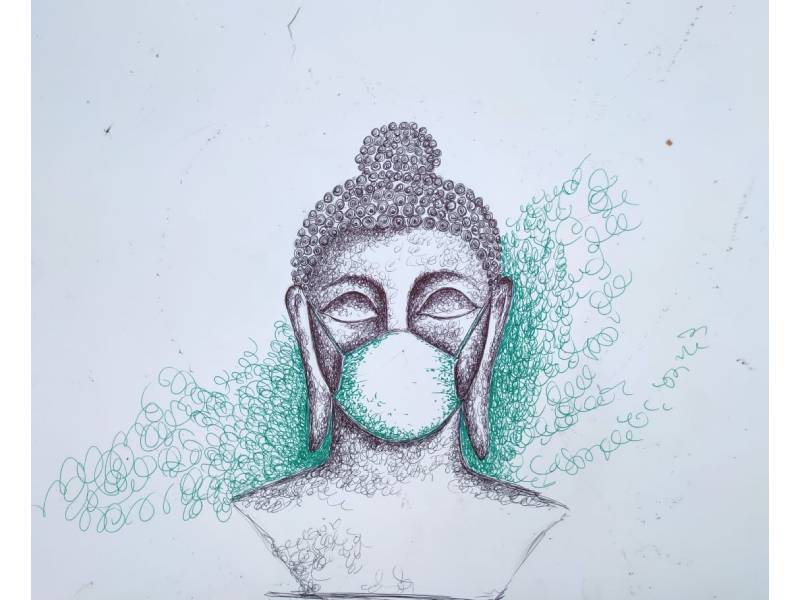 Since it has been proven that the virus originated from Wuhan, he drew a portrait of Xi Jinping showing him planting the coronavirus tree infecting earth.
In other paintings, he featured Prime Minister Narendra Modi and Telangana Chief Minister K Chandrashekhar Rao trying to protect citizens of the country from the deadly infection.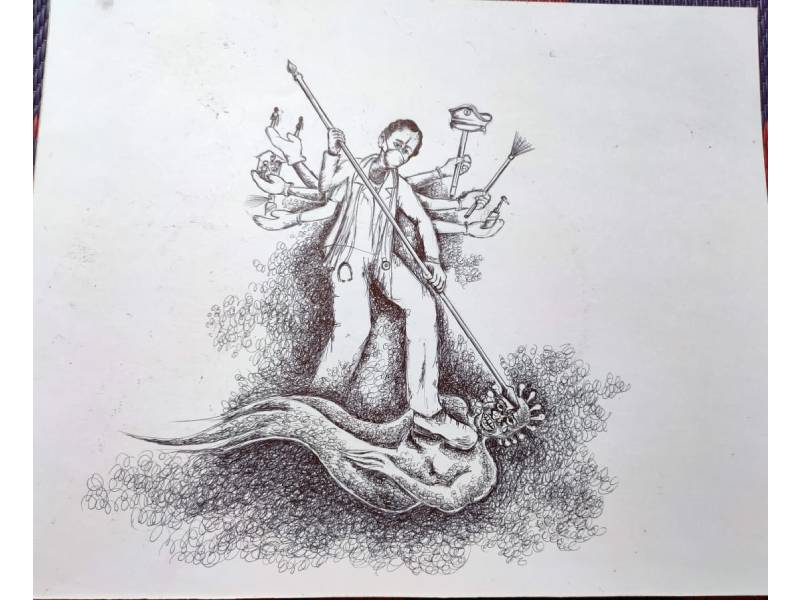 The majority of his paintings are dedicated to 'Frontline Warriors' like doctors, nurses, police officials, sanitation workers, for saving the planet from the deadly virus.
One of his paintings portrayed a strict lockdown in Hyderabad. Another painting depicted a locked Charminar. One of the paintings showed how a 'Stethoscope' is guarding the mother earth.
Characters in his paintings are shown wearing masks, gloves, PPE kits, cleaning hands with sanitizers, and staying home.
"For the first time, the entire world is under lockdown. So I decided to draw a series of paintings depicting our battle against Coronavirus. It took me 58 days to draw 119 paintings. No one will ever forget about this pandemic", Narahari Maheshwaram told NewsMeter.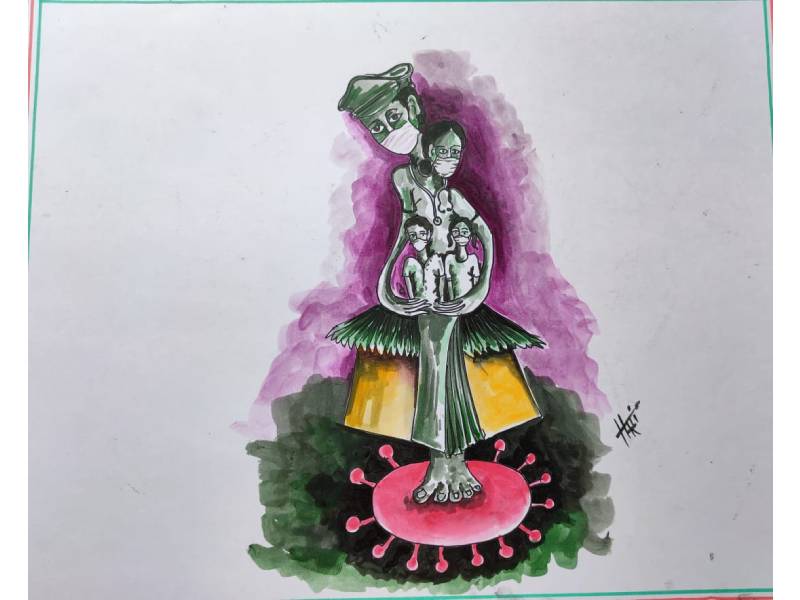 Working as an art teacher at Sister Nivedita School in Hyderabad, Narahari Maheshwaram is recognized by India Book of Records for his miniature nail portraits of famous personalities like Mahatma Gandhi, APJ Abdul Kalam, Pandit Jawaharlal Nehru, and Rabindranath Tagore.
"My paintings on coronavirus pandemic are about the origin of the virus and the problems it has created across the world. My paintings depict the efforts put in by frontline warriors to fight against the Coronavirus pandemic. I tried to show the steps taken by the state and central governments to contain the spread of the virus," he said.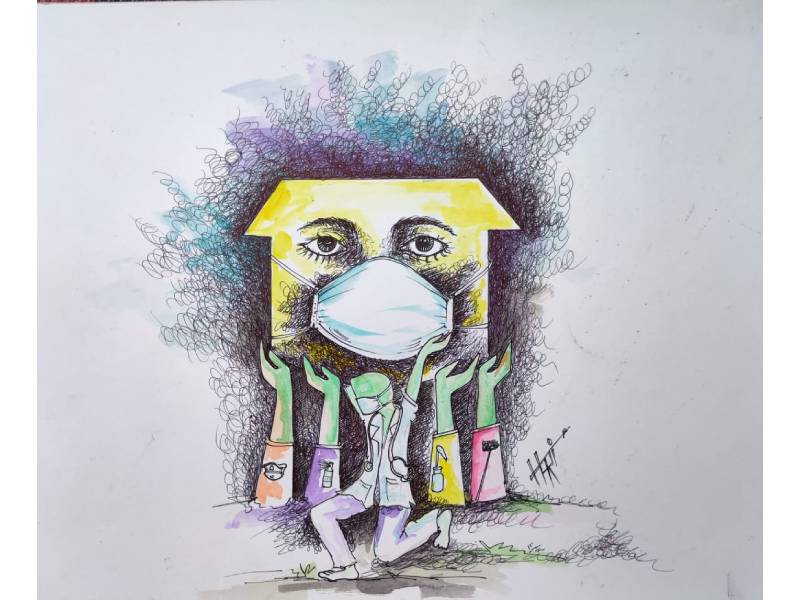 Narahari Maheshwaram is planning to hold an exhibition and showcase the paintings to create awareness among the people. "If I am not able to conduct the exhibition, I will visit the schools to show paintings to all the students. I also wish to show these paintings to Telangana CM K Chandrasekhar Rao", he said.