New inmates brought more troubles at the Bigg Boss house with people picking up fights and creating disturbances.
From the promos, it was clear that the new inmates entered the house to pick up a fight. As expected, they were successful in creating disturbances among the inmates.
The entry of Sohal Ryan and Ariyana surprised the housemates. Sohal, for a while, forgot the purpose behind his entry. He went on to introduce himself, but Ariyana picked up a fight about not sending the food. Sohal Ryan later joined Ariyana.
Noel explained the reason behind disconnecting the call, but they were not satisfied. Abhijeet was not happy with Sohal Ryan's attitude and argued with him over the same. The argument went big, resulting in the intervention of other housemates.
After that, the inmates cooked food for Sohal and Ariyana. While Sohal sat down to eat, Ariyana provoked the other housemates by asking them to feed her. Akhil Sarthak came forward to feed her, but others objected.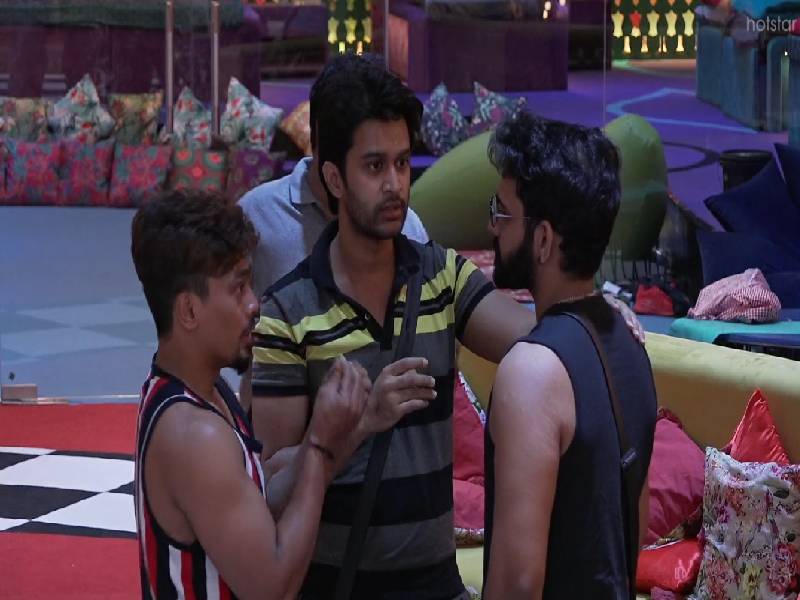 Everyone felt that Ariyana was performing a task, and Akhil following her instructions could land them in trouble. However, it was not appropriately conveyed to Akhil who broke down. Noel said Akhil is the Kattappa in the house, and some agreed to him.
After having dinner, Ariyana had a chat with Sohal, where he found fault with her behavior. Ariyana made it clear to him that it was her game plan, and Sohal ignored her. Ariyana was successful in creating disturbances among the other inmates.
Later in the night, during a discussion over Akhil feeding food to Ariyana, Karate Kalyani expressed her support to Akhil. Devi Nagavalli and Abhijeet left the conversation abruptly. It did not go down well with Kalyani, who became emotional.
The next day, Bigg Boss played 'Ammadu Let's do Kummudu' song from Megastar Chiranjeevi's Khaidi No. 150.
In the morning, Gangavva spent time with Abhijeet, Noel, and others in the gym area. Her conversation with Ariyana about makeup and lipstick left the others in splits.
In the next episode, the inmates will perform a physical task. The promo is looking interesting.