Hyderabad: Thursday's episode started with the 'Morning Masthi' task. Divi shared her opinions on other inmates. When Suryakiran told Divi that she distanced herself from others, she told him that she wouldn't involve in unnecessary discussions in the house. After that, people started conversations about the 'Tasmath Jagratha' task.
Bigg Boss called Sohel Ryan and Ariyana to the Confession room and assigned a task. They spoke to every housemate personally about the 'Kattappa' in the house. Surya Kiran, Gangavva, Amma Rajasekhar, Devi Nagavalli and Mehaboob participated in the task. The rest of the inmates decided not to take part in the task as they felt that it could favor Sohal Ryan and Ariyana.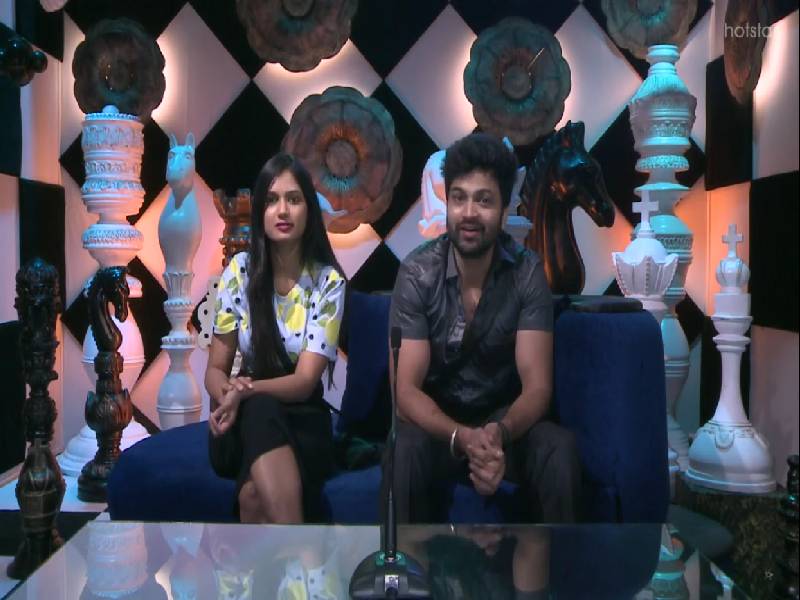 Gangavva then gave her honest opinion on all the inmates. Noel performed a rap song on Bigg Boss, which he already did on Sunday's episode with Nagarjuna Akkineni.
Bigg Boss introduced the second level of the Luxury Budget task. According to the task, the inmates had to extract pulp from Tomatoes and pack it in the bottles. Bigg Boss divided the inmates into the following teams.
Yellow: Divi, Devi, Mehaboob
Green: Lasya, Akhil, Monal
Orange: Harika, Noel, Amma Rajasekhar
Blue: Sujatha, Kalyani, Abhijeet
Sohal Ryan and Ariyana were Quality Check managers. Gangavva was asked to assist them. Bigg Boss named Suryakiran as the moderator of the task.
The inmates started the task, and Bigg Boss sent the required materials twice.
In the next episode, the Tomato Extraction task comes to an end.