The second leg of the Luxury Budget task came to an end on Friday. Among the four teams, the green team scored the majority points. However, all teams failed in the task is to prepare 30 bottles As a result, Bigg Boss granted only 2000 points to the housemates.
Next morning, Bigg Boss played 'Pakdo Pakdo' song from the film Race Gurram. Gangavva continued performing exercises in the current episode as well.
At the kitchen, Monal Gajjar asked the housemates to maintain hygiene. But, few inmates did not take it seriously.
Bigg Boss asked the inmates to stamp the faces of those who they think are Kattappa in the house.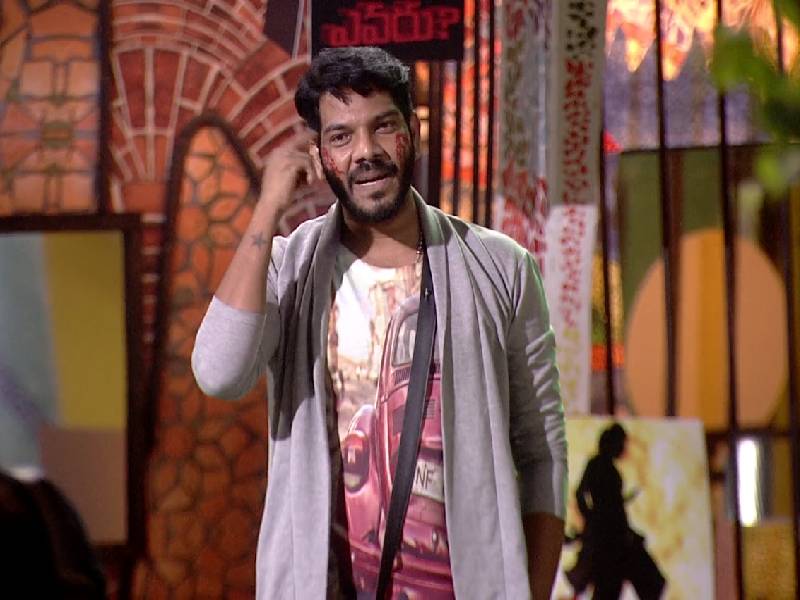 According to Akhil, Mahaboob, Sujatha, Abhijeet, and Lasya are the Kattappa in the house. According to Ariyana, Devi Nagavalli, Divi, Amma Rajasekhar, Suryakiran, and Noel are the Kattappa. Lasya thinks Harika, Kalyani, Suryakiran are the Kattappa. Monal and Gangavva feel Amma Rajasekhar is the Kattappa. Sohel Ryan feels Akhil is the Kattappa. Noel considers himself as Kattappa. However, Bigg Boss objected to his definition . Noel later picked Amma Rajasekhar as Kattappa.
Bigg Boss reserved the decision and did not disclose details of Kattappa.
In the next episode, Nagarjuna will return to the Bigg Boss stage for the weekend elimination segment.