Hyderabad: On Sunday, Bigg Boss announced a gender equality task for the inmates. However, in the name of gender equality, the game was nothing but a mockery of sorts.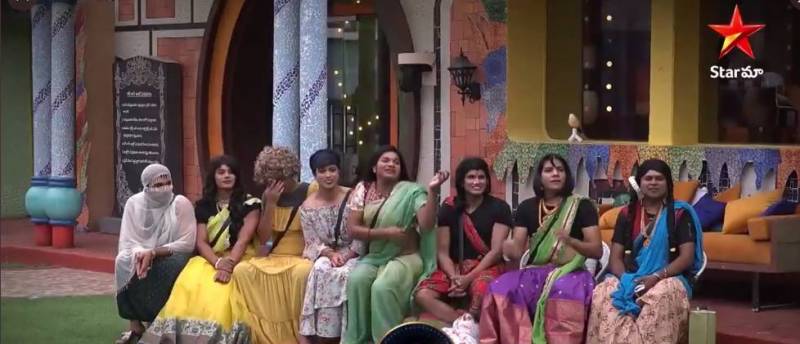 Like every other Sunday, Nagarjuna Akkineni announced a 'Gender Equality' task in the house which took place in two levels. In the first level, the female inmates dressed up like males and the male inmates dressed up as females. They danced to songs and enacted some popular scenes from the movies. In the second level, the inmates were divided into two teams and played Kabaddi game in the garden area. Nagarjuna stressed a couple of times that these tasks were performed in the house to prove that both males and females are equal.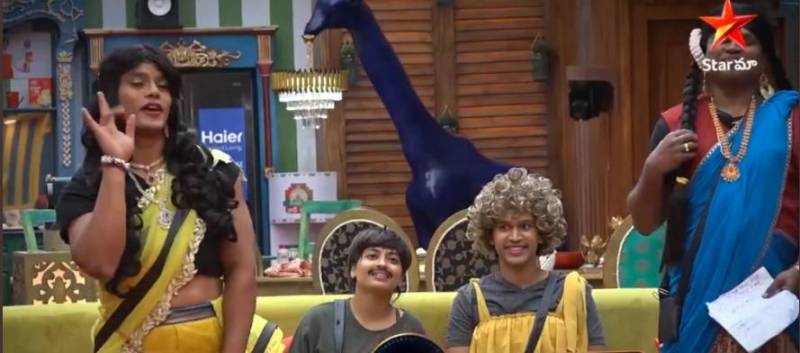 In reality, gender equality has no connection to what Bigg Boss show telecasted on Sunday. It is more or less a fashion show, in the name of gender equality. During the task, Nagarjuna changed the names of the inmates as well. The entire episode went on a boring note and the same echoed on social media.
NO #BiggBoss this is not #GenderEquality at all pls. No thnx. https://t.co/QiiQ5lmwMm

— Nellutla Kavitha (@iamKavithaRao) October 4, 2020
Gender equality? https://t.co/5BAYFtONZZ

— Pranita Jonnalagedda (@PranitaRavi) October 4, 2020
Holy crap 🤮 https://t.co/YfkPsaHRDD

— Nanduuuu (@fangirl_pk) October 4, 2020
This is disrespectful. This is not equality. Inthe na me thelivi. You need to apologize to the queer community. To the women community for creating such a demeaning task @StarMaa #BiggBossTelugu4 https://t.co/XnktFfb44T

— Only For BB4Telugu (@OBb4telugu) October 4, 2020
Thanks for the heads up.. will easily skip this daridramm 🤮 https://t.co/XCt1HjvT7L

— Ѕαи∂єєρ Gυттιкσи∂α (@ThisIsSandeepG) October 4, 2020
Call it anything under the sun, but not 'Gender Equality' https://t.co/P6HUoaCM1J

— Prathik Gonzalez (@Pr4th1k) October 4, 2020
These responses did not end even after the telecast of the episode. People disliked the episode totally and made a point that whatever was telecasted in the episode is certainly not `gender equality'.
Worst episode in Telugu Bigg Boss History

Next time please don't come of with this type of tasks @StarMaa @iamnagarjuna #BiggBossTelugu4 #BiggBoss4Telugu

— Realilty Matters (@bb4telugu_tweet) October 4, 2020
Today's episode of Bigg Boss Telugu is so disrespectful. Using cross dressing as entertainment and actively mocking shows zero respect for members of the LGBTQIA+ community who struggle with their gender identity as well as multiple professions. @iamnagarjuna sir, so disappointed

— Sreya (@sreyze) October 4, 2020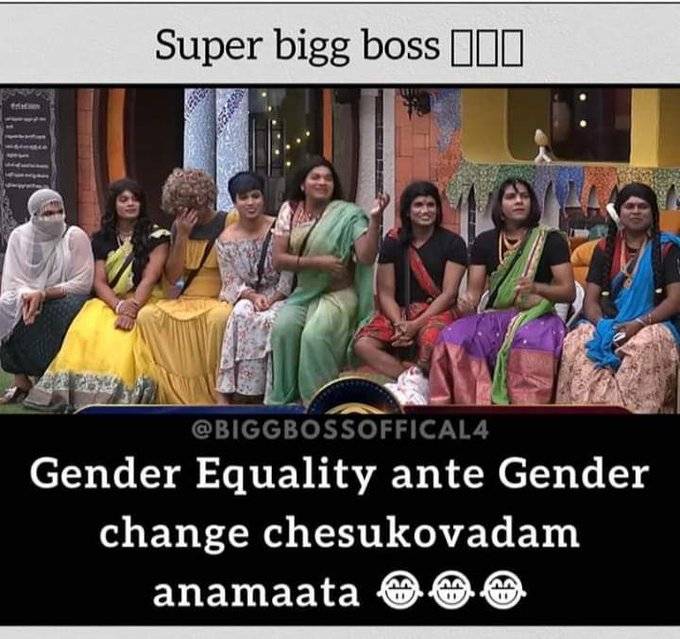 Regressive!! Gender equality means Boy dressing like a Girl and Girl like a Boy!! #BiggBossTelugu4 logic!!

And Actor #Nagarjuna happily anchoring, enforcing and authorosing this stupid thoughts!! @iamnagarjuna @StarMaa @NCWIndia pic.twitter.com/ezp9ZMNm1v

— satya pamula (@satyapamula) October 4, 2020
Ayya makers endhi aa cross dressing endhi aa task endhi..sunday fun day ani itla BAYAPEDTHARA #BiggBossTelugu4 pic.twitter.com/nYCkvC8RHD

— archie (@ArchiesK) October 4, 2020