Bio-diversity Flyover Accident: Driver Kalvakuntla Milan Krishna Rao discharged, police to question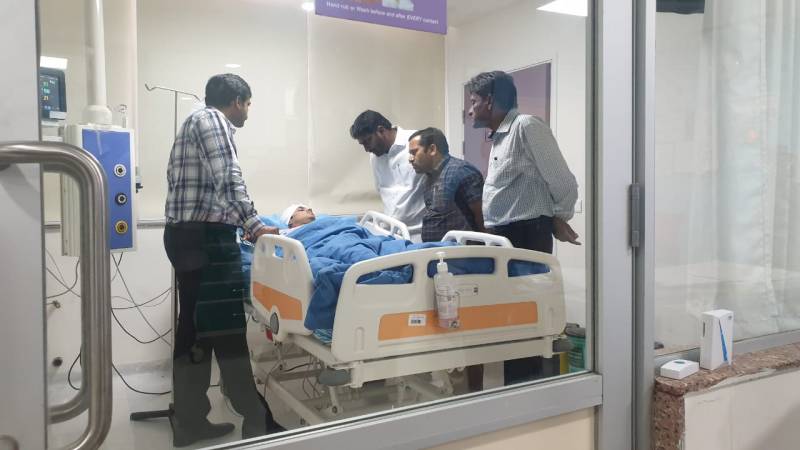 Hyderabad: Businessman Kalvakuntla Krishna Milan who was accused in the accident at Bio diversity flyover on November 23 and sustained injuries in the mishap, was discharged from hospital on December 8, at around 5 in the evening.
Driving his Volkswagen car, Krishna was heading to Hi-tech city to meet a client over lunch. As he took the newly inaugurated biodiversity flyover, he lost control on the wheel due to speeding, brushed the parapet wall and jumped down and landed on the road, injuring at least six persons standing on the road below.
One woman died and others sustained injuries in the accident. Krishna also sustained severe injuries. All the injured persons were admitted to Care Hospital at Gachibowli.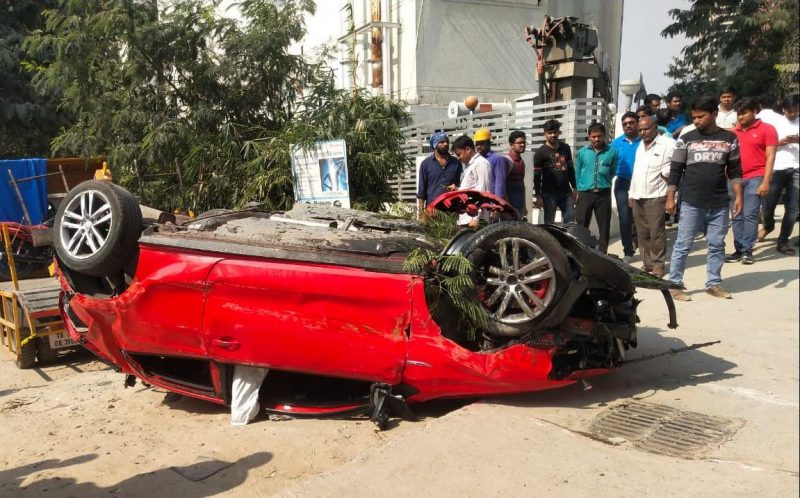 The hospital said that he was discharged at 5 pm on Sunday. Meanwhile, Raidurgam police who are investigating the case are likely to question Krishna. All these days they could not proceed as he was not recovered. Now that he is discharged from hospital, the investigation could be expedited.
Probing the Biodiversity flyover accident, Raidurgam police of Cyberabad Commissionerate, had booked a case against the driver, Milan Krishna Rao. The case was registered under charges of causing death due to rash and negligent driving under section 304(A) of the Indian Penal Code. A case was also booked by the traffic police and a challan for over-speeding was issued against the vehicle.
A resident of Jubilee Hills, Krishna Milan Rao is the founder of Empower Lab Pvt Ltd, a gaming company. The laboratory incorporated in 2015 is based down in Hyderabad. The company has six directors including Sudhir Rao Kalvakuntla and I . Srinivas. The longest serving directors currently on board are Kalvakuntla Rohini and Krishna Kalvakuntla Milan Rao who were appointed in February, 2015. They have been on board for 4 years and 9 months.
The accident was the second disaster on the flyover, which was inaugurated in November, connecting the IT corridors of Gachibowli and Hitec City.